MESSAGES September 2020 – Issue 1

Why UWC Membership is More Important Than Ever
Has COVID-19 changed everything?  It sure seems like it, doesn't it?  Many activities that we took for granted are now being handled in a radically different way.  We're getting our groceries, receiving medical care, and socializing in ways that are substantially – in some cases, radically – different from what they used to be.  In all aspects of life, the chance for face-to-face interactions are virtually (pun intended!) gone.
But the statement that everything has changed is false!  Yes, the "hows" are different, that's true.  But the "whats" and "whys" behind what we do?  They haven't changed at all!   We're simply finding new ways to satisfy the same needs.  And so it is with the University Women's Club.
We are a group of strong women who still want to connect with friends, learn and expand our horizons, and help others.  We hope you'll recognize that UWC membership is more important now than ever in the ways listed below.
Our interest groups continue to function — but the "how" is now frequently using Zoom and the internet. With interactions with friends greatly diminished as a result of the pandemic, UWC still provides this opportunity for socialization.
Our very popular lectures will resume in October, as they do every autumn, with programming that we know will not disappoint. But as you've probably guessed, at least the first few will be online.  Different than before?  Yes, but with technology at our disposal, neither the quality of the presentations nor our ability to participate in the Q&A period will be lacking in any way.
We'll have our annual September Member's Tea – the tradition continues! This year, however, you'll need to brew your own and then connect via your new best friend: Zoom.
Most important is that our mission is the same as before: to provide help for non-traditional students whose education was interrupted by unusual circumstances and thus, serve the Colorado University community.  As always, we'll raise a portion of these funds through our annual membership dues. Frankly, if there's a COVID-related difference in this area, it's an increase in demand for our financial assistance, stemming from the economic disruption that has occurred for many deserving university students.
And so, we present you with something that you can do today, as you would have done one year ago before COVID.  You can renew your UWC membership by paying dues and keep this great institution going strong!
UWC Opening Event – Members Gathering
September 8, 2020, 3:00 -4:30 via ZOOM WEBINAR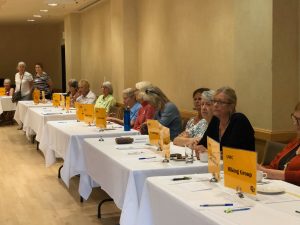 Program
Welcome to 2020 – Janet Brewer, UWC President
Overview of the Fall Events
Interest Groups
ZOOM informal coffee and happy hours
Scholarships
Short presentation from one of the 2020 UWC Scholarship recipients
Margret Willard Award
Informal chat rooms
The membership event will be in "webinar" format. This means that you will be able to watch and listen to the UWC President and some board members talk about upcoming events, and will be able to ask questions by typing them into the Q/A or chat functions on your screen. We will also talk about how UWC members can break into smaller groups for chatting and discussion and how interest groups will be using ZOOM for their meetings.
This event is open to all UWC members and potential new members but registration is required – Please sign up here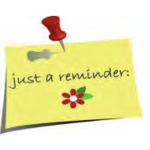 Be sure to register. This is easy – just click on this link …
You will receive an automatic email reminder one week, one day and one hour before the event begins.
The membership event will be in "webinar" format. This means that you will be able to watch and listen to the UWC President and some board members talk about upcoming events, and will be able to ask questions by typing them into the Q/A or chat functions on your screen. We will also talk about how UWC members can break into smaller groups for chatting and discussion and how interest groups will be using ZOOM for their meetings.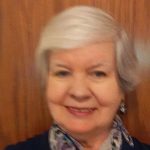 "The greater the obstacle, the more glory in overcoming it." – Moliere
The world, the country, the state, and the community have been confronted with a great obstacle, a deadly pandemic.  The threat to our collective health and the disruptions to normalcy are substantial.  The Board of the University Women's Club found it necessary to cancel several of our spring events. Over the summer we have concluded that none of our fall events should take place in person; however, under the leadership of Merry Bullock, the organization has obtained a Zoom account and begun implementing the technology for virtual gatherings.
One of our objectives is to promote friendships among our members and to strengthen their common interests.  The Club has excelled at this in the past by offering many activities and social events.  Our inability to meet in person is a set-back and a loss.  Although virtual meetings may not be as satisfying, they do enable us to maintain a safe connection with one another.  We feel it is preferable to preserve a sense of continuity, rather than to submit to a total interruption.  While the organization is being stressed, our hope is to keep it viable until such time as we can resume normal operations.
Another central purpose of the University Women's Club is to provide scholarships for non-traditional CU students.  The ability to do this rests entirely on the collective generosity of our members.  I am asking personally that past members stick with us during this emergency by renewing their memberships and, if possible, recruiting new members.  The Board has decided to offer virtual events during the fall at no cost.  Therefore, if your circumstances permit, please make a contribution to our Scholarship Fund when you renew your membership.  If enough members do this, the Club can still fulfill one of its major goals in spite of Covid-19. I'm planning to make a $100 donation in addition to my membership dues.  If you are able, please join me in this gesture.

As the Scholarship Committee prepared for our Centennial Year scholarships, which were awarded last spring, we were hoping to make our Centennial year a memorable one for the amount we would be able to raise for what has long been one of our most important goals – supporting non-traditional students whose college studies have been interrupted.
Little did we know as we set those goals what would befall all of us in the Spring of 2020 would make the year so memorable in other less happy ways.  However, in spite of the pandemic, UWC members contributions to the Scholarship Fund reached a new high-water mark.  We were able to award scholarships to six amazing students, whose stories you can read and hear in the materials on the UWC website.  A special thank you also goes to so many UWC members, who, in addition to their other donations, chose to donate their registrations for the Scholarship Luncheon and other spring events which had to be cancelled because of the pandemic.
So, as we begin our next "virtual" year, we want to let new members know and remind returning members that providing scholarships, which mean so much to these non-traditional students, has been a core activity for the UWC for many decades.  In spite of the pandemic, college will carry on, if in a different format, but, nonetheless, with bills that must be paid.  So, we hope and trust that we can join together in this unprecedented time and not allow the dreams of these non-traditional students to be a casualty of the pandemic.
As always, our ability to award these scholarships is completely dependent on the generosity of our members. So, please consider an extra donation to the Scholarship Fund when you pay your membership dues or register for a lecture luncheon. You can also donate at any time online  or by sending a check in the mail. You can additionally support UWC just when buying groceries! Just a reminder that King Soopers now will donate 5% of all purchases to the UWC directly through your loyalty card! You can find out how to enroll your loyalty card in this program on the UWC website.
While we will all remember this year for the disruptions in life routines we have encountered, let us also all work together to make this a year also memorable for the scholarships we were able to support!
Margaret Riddle, Scholarship Chair
Donors to this Year's Scholarship Fund between xxx and xxx, 2020
Merry Bullock, Karen Haimes, Becky Palmer, Margot Crowe, Anne Hudson
Donors have contributed more than the amount included in annual dues. Please note that donations received in February will be listed in next month's MESSAGES.
UWC Steps Out:
Celebration of Scholarships
Nominations for 2020-2021
The UWC Nominating Committee is tasked with recommending nominees for President-Elect, Secretary-Elect and Treasurer-Elect to serve on the Executive Board next year (2021-22). The "elect" positions then serve the following year (2022-23) as the President, Secretary and Treasurer.  If you would like to be considered for one of the "elect" positions or would like to recommend someone, please contact Arlene Gerwin (Chair), Kathy Herder or Diana King who are on the Nominating Committee.
Arlene Gerwin
Nominating Committee Chair
  Meet our Margaret Willard Award Winner for 2020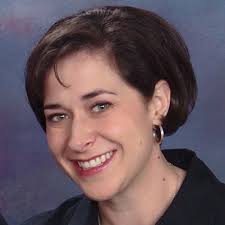 Every year The University Women's Club recognizes someone from the area whom we admire for her contributions to her field, and whose contributions ultimately benefit our community. The first MWA award went to CU graduate students, faculty, and those working for the University, who were rising in their field of endeavor and deserved recognition. More recently, UWC began to welcome nominees from the wider community.
It is with delight that we announce this year an award member who works in Denver, has contributed to CU and local communities, and is leading the way in her field.
The 2020 Margaret Willard Awardee is Katie Kramer, President and CEO of The Boettcher Foundation. She was nominated by member Janet Brewer, current President of The University Women's Club.
Katie, while a CU student was a Boettcher Scholar, and President's Leadership Scholar. She is currently a  member of the board of The University of Colorado Leeds School of Business, The Colorado Association of Funders, and The YPO of Colorado. She is past president of The National Scholarship Providers Association, and  past chairwoman of The Denver Metro Chamber Leadership Foundation.
Currently as President and CEO of The Boettcher Foundation, Katie has come full circle. She was selected as a Boettcher Scholar in 1993 and has been at the foundation in various roles since 1997, including as the director of the scholarship program and vice president – a title she assumed at 26.
Katie is also co-author of a book; "All the Wisdom and None of the Junk: Secrets of Applying for College Admission and Scholarships".
Katie exemplifies the criteria set forth for The Margaret Willard Award with only a slight variation of enhancing the quality of life for women (and men) in the Boulder Community (past) and the entire state of Colorado (currently).
We are happy to recognize this outstanding leader in our community.
Kathleen Peterson, MWA chair.