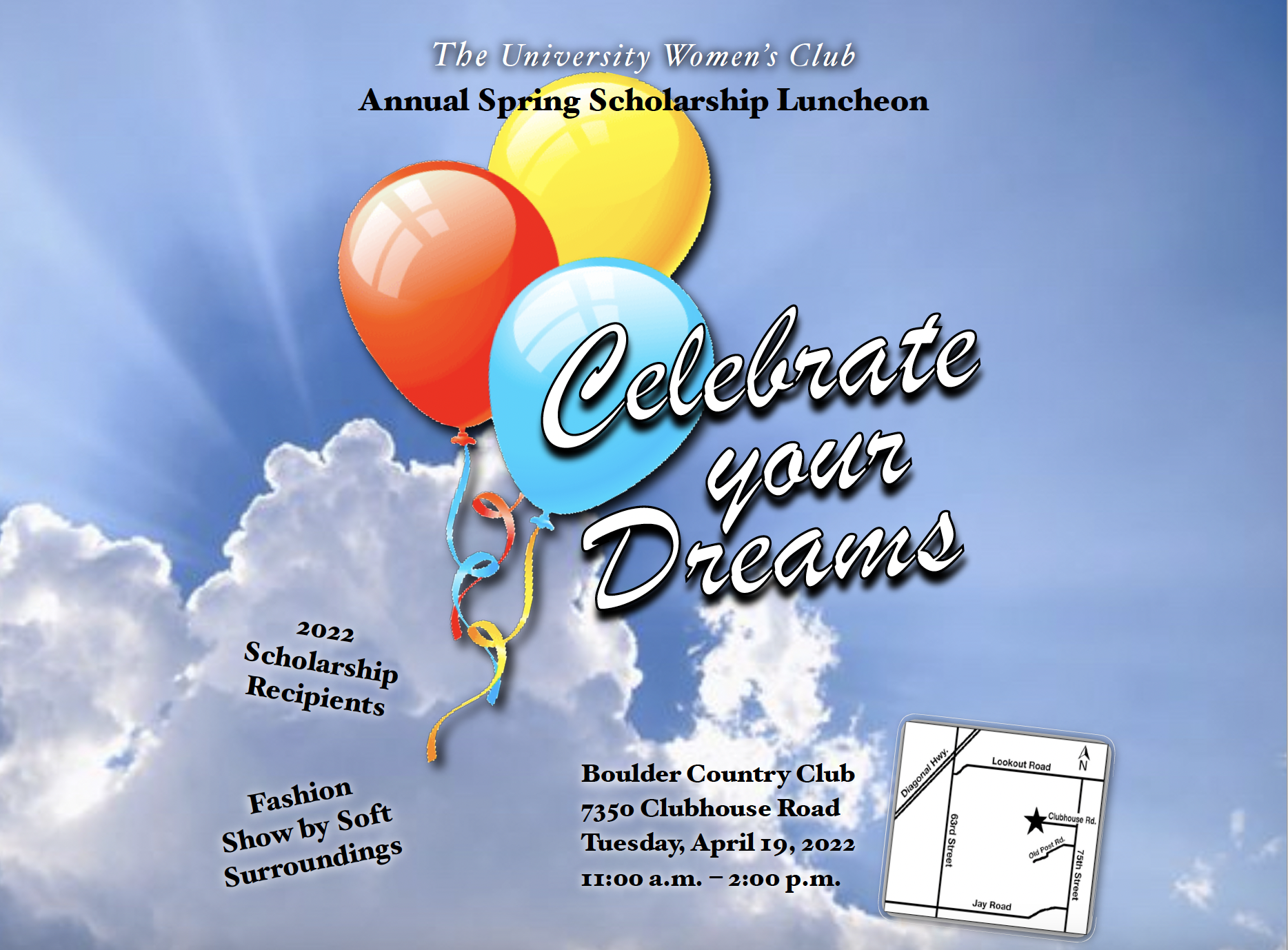 April 19, 2022, 11:00 a.m. – 2:00 p.m.
Annual Spring Scholarship Luncheon
Boulder Country Club
7350 Clubhouse Road, Boulder CO
The Boulder University Women's Club Scholarship Luncheon was held on Tuesday, April 19, 2022 at the Boulder Country Club.  Members joined together as we honor this year's scholarship recipients with the theme, "Celebrate Your Dreams."
We are thrilled that Soft Surroundings provided the fashion show this year!  Soft Surroundings has beautiful clothing with a unique style.
Register Online: Click here to register online and pay with a credit card (deadline April 11)
Register via printed form sent in the mail: Download the registration form and pay by check (instructions are on the form – note mailed in forms must be RECEIVED by April 11)
(Optional) –  Donate to the Scholarship Fund Here:
The University Women's Club (UWC) at the University of Colorado has been in existence for over 100 years. During that time one of the most significant accomplishments has been providing scholarships to men and women who have demonstrated they have the ability and the motivation to advance their education but are challenged by finances.
Every year the UWC uses donations to award scholarships to an amazing group of non-traditional (over 24, returning) CU undergraduate students.