There are no event to display!
For other events, please see "Activities".
Tamera Van Spriell - President 2021-2022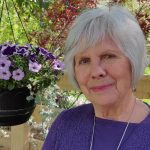 President's Message
Welcome to the University Women's Club of Boulder, Colorado!
Recently our club (UWC) celebrated 100 years (1919-2019) of service to the University of Colorado and the university community by funding scholarships, engendering friendships through active interest groups and advancing areas of common interest through a variety of educational opportunities.
The past year, while mired in the quagmire of COVID-19 restrictions, the UWC soldiered through its programing schedule with grit and grace. All lectures (sans luncheons), meetings and even some interest groups were conducted in a virtual format. Not only did we survive, we thrived, and even discovered some aspects of the virtual world that we may want to continue after all restrictions are lifted.
This year will be a hybrid year in terms of programming. The Board is currently exploring ways to plan events both in-person and virtual in order to be responsive to current COVID-19 guidelines. Safety of our members is our first priority. Our hope is that we will be able to return to conducting all programming in person by January 2022.
 I invite you to stay informed about UWC activities both past and present by visiting our website (boulderuwc.org) and reading our monthly newsletter, MESSAGES. My hope is that I will be able to welcome you personally to one of our events this year.
Tamera Van Spriell
2021-2022 UWC President