TUESDAY January 9, 2024 – UMC 235
Casey Fiesler – Issues with Artificial Intelligence (AI)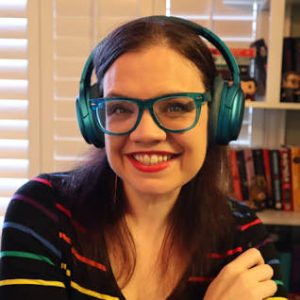 Associate CU Professor Casey Fiesler researches and teaches in the areas of technology ethics, internet law and policy, and online communities. She is a Fellow in the Silicon Flatirons Institute for Law, Technology, and Entrepreneurship, an ATLAS Fellow, and holds a courtesy appointment in Computer Science. Also a public scholar, she is a frequent commentator and speaker on topics of technology ethics and policy, as well as women in STEM (including consulting with Mattel on their computing-related Barbies). Her work on research ethics for data science, ethics education in computing, and broadening participation in computing is supported by the National Science Foundation, as well as Mozilla and Omidyar Network as part of the Responsible Computer Science Challenge.
Luncheon Logistics
The Lecture-Luncheon doors open at 10:30 a.m. The lecture begins at 11:00 until 12:00. Lunch will be served after the lecture to encourage discussion of the lecture topic over lunch.
The price for the Lecture Luncheon is $28. If you are bringing guests you may also enter their names and pay for their lunches here. If you are bringing more than three guests please complete a second form.
If you are so inclined, you can also make an additional donation to the UWC Scholarship Program.
Looking foward to seeing you!
Deadline for reservations is December 20, 2023 at 6:00 p.m.