Honors Reception
May 17, 2022, 1:00 p.m. – 3:00 p.m.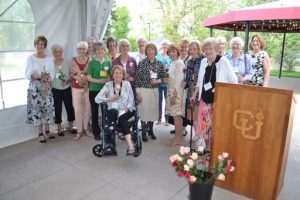 The University Women's Club cordially invites you to the annual UWC Honors Reception, Tuesday, May 17 from 1-3 p.m. at the UMC.
This is a special occasion when we will honor the 2022 Margaret Willard Award winner and recognize Award winners and members who have provided leadership in the past.
Hors d'oeuvres and beverages will be served at this free event.
This is an in-person event!! and our last club event of the year – so put it on your calendar now.
Karon Johnson, Honors Reception Chair 
Please plan to join us for this celebration! The event is at no charge to UWC members, but donations to the Scholarship Fund will truly be appreciated.
DONATE TO THE SCHOLARSHIP FUND HERE