The University Women's Club is proud to award scholarships to returning CU students for the 2022-2023 academic year.
Many many thanks to the scholarship committee: Lauren Charbonneau, Jean Fetterman, Sydney Hoerler, Boyce Sher, and Marge Riddle (Chair).
UWC scholarships are supported by the generous donations of UWC members and friends! Donations are always welcome.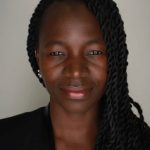 Sylvia grew up in a region in Uganda where clean water was not accessible and recalls having to walk 10 kilometers to a springs to acquire it. Emigrating to the U.S., she saw how clean water was available to everyone. She is in her senior year, working on a degree in Environmental Engineering with a long-term goal to pursue a career in water treatment and wastewater management. Her dream is to be part of the solution, to invent new ways of providing quality clean water in developing countries that do not have access to clean water sources by developing efficient and affordable ways of getting pipe water to these places or drilling water wells.
She is full of gratitude to be one of the women selected for this scholarship. She considers it an honor to know that there are other women who understand the struggle of going to school in their later years.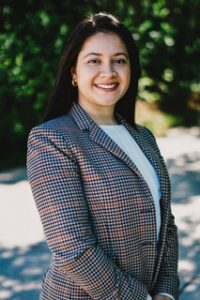 Paula Chacon describes herself as goal-oriented and is receiving this scholarship for a second time! With a major in Marketing and Operations Management along with a minor in Communication, Paula is busy with her husband, cat and a new house. Her "spare time" is spent as a nanny to 2 families! Paula grew up in an impoverished area of Bogota where, at age 8, she took care of her siblings while her parents worked 16-hour days. After Paula was refused employment at a hotel because she wasn't fluent in English, she won placement in a specialized, English studies program and worked full time to receive an Associate's degree in hotel management. With her savings, Paula came to Boulder to work as an au pair while taking community college courses necessary for entrance to CU.
Paula hopes to study for an MBA and one day, own a business. Her mother's unwavering support of her dreams inspired Paula to be the first in her family to earn a university degree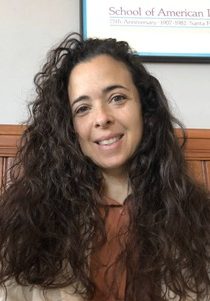 Sarah Coronna, a student of Anthropology, will soon receive her Teaching Credential and become a high school history teacher. She is a mother of four children, who has overcome many personal obstacles, in order for them to thrive. She held tightly to her dream of finishing her education and we are fortunate to contribute to this reality. Service in her life will go towards her future students, indigenous people and Native Americans. She is a remarkable woman having lived both in New York and in northern California. As a young woman, summers in Nicaragua with her father opened her eyes and sparked her desire to teach and give back.
Witnessing first hand a poverty level not seen in the United States, she taught English and had her own art classes. The local children loved having the opportunity to produce art and Sarah loved being the one to bring art to them."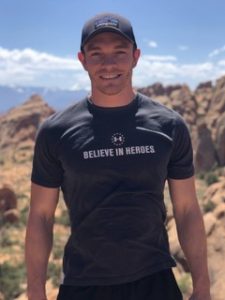 Matthew Davis, a junior in Aerospace Engineering, is receiving this scholarship for a second year, and continues on an an extremely promising trajectory, powered by enormous grit, determination, and talent. He started from a difficult family situation that he describes left him without the preparation or self-discipline to succeed in his first attempt at college. Doing very poorly, he dropped out of college, and then made a life-changing decision, enlisting in the U.S. Air Force. Working with the U.S. missile defense system while in the Air Force revived his strong childhood interest in space and fueled his interest in becoming an aerospace engineer. After 4 years in the Air Force, he was accepted into CU's Aerospace Engineering program where he has clearly thrived.
In addition to maintaining academic excellence, he has held major leadership positions in the CU collegiate chapter of the American Institute of Aeronautics and Astronautics, where he is now Vice President. He also continues in a student research position at CU's Laboratory for Atmospheric and Space Physics (LASP) that he began last summer. This is the second time Matt has received the UWC scholarship.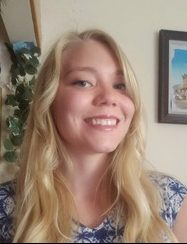 Zoe Kouremenos, a pre-med student majoring in Integrative Physiology, so well exemplifies the power of extraordinary determination, initiative, and perseverance. She recalls setting a goal of becoming a doctor when she was just 15. Although a high school counselor discouraged her from that goal because she was not so good at math, Zoe says that just lit a fire inside her that drove her determination. A first-generation college student, Zoe has been living on her own since age 17, after her parents divorced. Initially, she worked as a nanny, but by age 21 she had founded her own organic cleaning company – Elk Meadow Maids, in Evergreen. Accepted at CU, her dream school, she had to commute to Boulder. She has recently been able to move to Boulder and so Elk Meadow Maids now serves Boulder!
Zoe says being a nanny simply added to her determination to become a doctor and specifically, a pediatrician. She is receiving the UWC scholarship for a second time!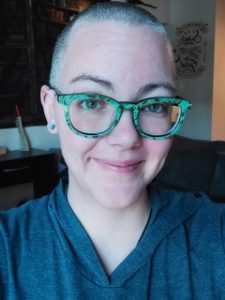 Rose Rivera was born into a family of adventurers. She grew up in Chugiak, Alaska and Truth or Consequences, New Mexico. She began her college education in Minnesota as a French and Theater major, but came to realize that neither were good choices for her and dropped out. Since then, she has done many things, the most important being a wife and stay-at-home mom for two young daughters, Tori and Calista. After a divorce, Rose began to discover her true passion when she took training to become a paramedic. She has worked for Denver Health for six years, encountering all kinds of emergencies. Over time she came to realize that, rather than experiencing the first moments of trauma as a paramedic, she would prefer to be on the other end of the process as a speech pathologist on a rehabilitation team.
After graduating from CU in December of 2023,  she hopes to attend graduate school in order to attain her goal.