UWC Webinar – Tuesday, November 9 at 11:00 a.m. – 12:30 p.m.

Stories of Colorado Women: The Famous, the Infamous, and the Ones You Have Never Heard Of – Rae Wiseman, History Colorado
Rae Wiseman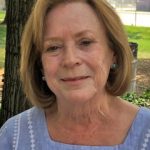 Throughout Colorado's history, there have been women who have had a lasting impact on our lives and the rights that we enjoy today.  Native Americans and pioneer settlers to health providers, educators, and writers, women from a variety of backgrounds have risen to tremendous heights in their fields, despite adversity and social barriers.  Many of them were true pioneers.  We are indebted to these women, as you will see in this fascinating and informative lecture.