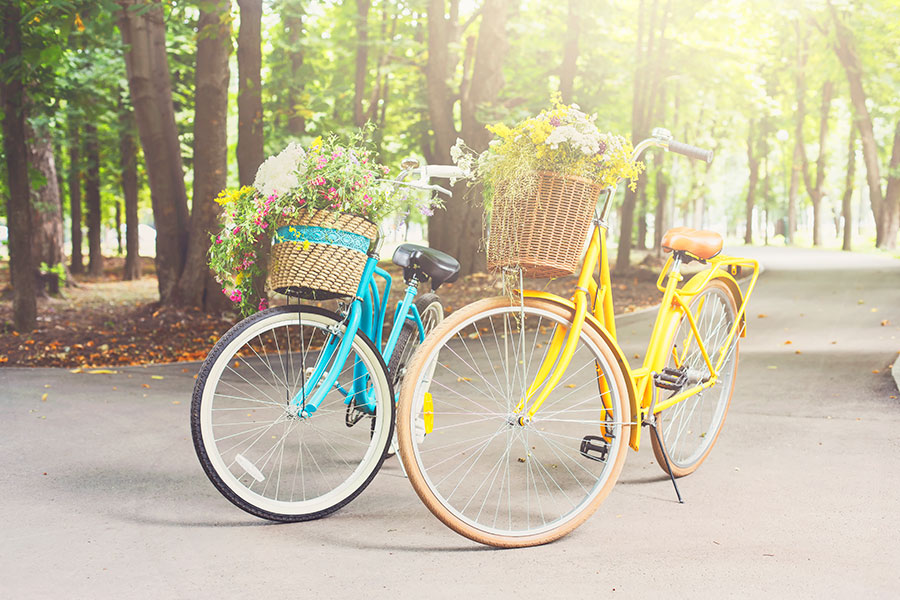 Bicycling
Meets Every Thursday, May – October
Chair: Gail Smith
The University Women's Club Biking Group was started in 2007 by a few women who enjoyed bicycling but who were not road riders. We are recreational riders and use the bike paths around Boulder and also use roads and highways with bike lanes or wide shoulders. Our rides in the past have taken us throughout Boulder County. The trails are a combination of crushed gravel and pavement and a hybrid bike is a good choice, but road bikes and mountain bikes also work.
Since it is difficult to be very sociable riding single file, we also like to plan on a coffee stop on our rides so that members can get acquainted and have a chance to visit. We start out the season in the spring with rides of 10-12 miles and gradually work up to about 20-25 miles by the end of the summer. We meet every Thursday morning during the riding season and e-mail notices are sent out each week on Tuesday afternoon, giving the location and time of that week's ride.
If you would like to join the group this Fall, please contact the chair.