MESSAGES December 2020 – Issue 4

IMPORTANT NOTE:
As a matter of policy, UWC does not publish personal email addresses on the website. To retrieve members' email addresses please use the Member Directory or send an inquiry email to the general UWC email: boulderuwc@gmail.com. For lists (e.g. interest groups) please print the linked PDF file.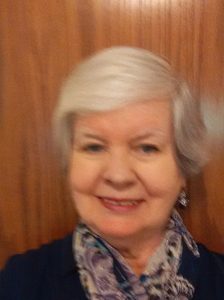 "That which we persist in doing becomes easier, not that the task itself has become easier, but that our ability to perform it has improved."  – Ralph Waldo Emerson
As we proceed through the UWC program year, we have had to adapt and adjust in order to keep the organization functioning in any semblance of what used to be normal. The gift which has enabled doing anything is technology (specifically Zoom and the internet), and that has thrown many of us a steep learning curve.  I want to express appreciation to Kathy Randall (UWC's "Zoom Czar") and Merry Bullock, our Past President and editor of MESSAGES.  Kathy's efforts have enabled some interest groups to continue meeting; and she has also initiated a new activity titled "Happy Hour/Tea Time Conversations," which allows those members who participate to socialize and become better acquainted with one another. And it is primarily due to Merry's technological expertise that we are even able to present our Lecture Webinars.  Without the contributions of these two women, I'm afraid that this "program" year would not have been possible.
I also wish to thank everyone serving on this year's Board for her loyalty and good humor, with kudos to Norma Portnoy and Sharon Nehls for organizing this year's Webinar presentations. This congenial Board possesses great collective wisdom, and I rely on it heavily.  At our November 3rd meeting, we learned that dues were down  $4,080 from last year because of a decrease in membership of 136. Sadly, scholarship donations were also lagging the prior year.  We responded to these circumstances by sending out an email blast to those women who had not renewed their memberships, and at last count 40 individuals have stepped up. (Thank you!)
The "program" year survives by the gift of technology, but our central mission of providing scholarships to non-traditional CU students falters with decreased membership. Five dollars of each person's dues goes automatically to scholarships; but more critically, our members constitute our donor base. With fewer members, we receive fewer donations.  Please tell your friends about our organization with the objective of recruiting new members.
January Lecture – Webinar Format – January 19th at 11 a.m.
Conducting Business – Lessons from the Podium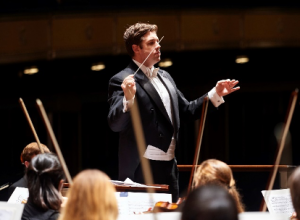 Please join us for our January 19th lecture on Zoom from 11:00-12:30 when Colorado Symphony Music Director, Brett Mitchell will present "Conducting Business: Lessons from the Podium".  You do not want to miss this informative and entertaining presentation by this gifted conductor, who gave his first public performance as a conductor at the age of 16!
Conductor Mitchell will share his journey in music and the lessons in leadership he has learned along the way.  We will hear about his fascinating journey from growing up in Seattle in the '90s—where the primary musical topics of conversation were "grunge" groups like Nirvana and Pearl Jam—to his appointment as Music Director of a major symphony orchestra at the very young age of 37.  Conductor Mitchell will also discuss the Colorado Symphony's unique business model and its day-to-day workings.  His approachable, informative, and entertaining presentation is one you do not want to miss.
Hailed for presenting engaging, in-depth explorations of thoughtfully curated programs, Brett Mitchell has served as Music Director of the Colorado Symphony since July 2017.  Throughout his tenure, he has led the orchestra in the majority of its classical subscription programs every season, as well as a wide variety of special programs featuring guest artists including Yo-Yo Ma, Itzhak Perlman, and Renee Fleming.
Brett previously served on the conducting staff of the Cleveland Orchestra, the Orchestre National de France, and the Houston Symphony.  He also served as Music Director of the Moores Opera Center in Houston and the Saginaw Bay Symphony Orchestra.  As an opera conductor, he has served as music director of nearly a dozen productions.  Brett regularly collaborates with the world's leading soloists, including Rudolf Buchbinder, Kirill Gerstein, James Ehnes, Augustin Hadelich, Leila Josefowicz, and Alisa Weilerstein.  He is in consistent demand as a guest conductor and his seasons typically feature return engagements with orchestras throughout the country.
Who can attend UWC lectures?
UWC lecture/discussions are an important member benefit. Yet, they also offer an opportunity to showcase the value of belonging to UWC and are an important source of up-to-the-minute announcements.
To recognize these dual roles, the UWC board decided that for January, guests (individuals new to UWC) may also register at no cost.  It is hoped that our guests will decide to join UWC.  Our $35 annual dues are modest and bring even more  benefits!
Special Event in January – January 4th, 10:30 am
Introduction to Movement and Strengthening for Seniors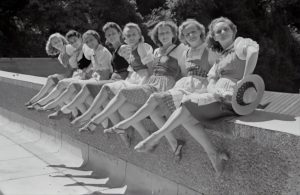 Boulder is known for its level of fitness among residents of all ages – illustrated through the many programs available through local gyms and rec centers, including a large number for seniors. Since the start of the pandemic most of those programs have closed. But some creative solutions have emerged.
Last spring, the instructor of some of those programs, Warm Water Fitness from the East Boulder center and Hydromotion from South Boulder Rec, went online with the goal of maintaining and improving the strength and cardiovascular conditioning of the group. Movements are adapted to protect joints as if in water, and benefiting from working without the water's support to build additional strength in safe ways.
Now, 8 months later, the on-land (and on-line) version is still going and seniors are enjoying the benefits of exercising with local and distant friends. UWC member Merry Bullock has been one of the participants in this exercise program and worked with the UWC Board to develop a way to let other UWC members know of the existence of this program and benefit the scholarship program at the same time.  In January, UWC will present a webinar about exercise and movement in seniors by Laura Olinger, founder of Vintage Moves, LLC. Details are below.
Introduction to Vintage Moves for UWC Members
Monday, January 4, 2021 10:30 am-11:30 am.
Laura Olinger, Creator & Founder of Vintage Moves, will talk about the importance and value of movement for seniors and her philosophy and strategies for bringing life-building strengthening, balancing, and health enhancing exercise into peoples' lives.  She will give a demonstration of some of the movements that participants do, and illustrate how participation is possible at different levels of physical activity (e.g. on the floor, in a chair).
Following the webinar, UWC members will be invited to attend a free class Friday, January 8, 2021 9:00 am – 10:00 am. Those who are interested in pursuing Vintage Moves programs will participate in a scholarship benefit – in addition to providing a deeply discounted first month "do anything" pass, Vintage Moves will contribute $15 to the scholarship fund for each monthly pass purchased during the week after the webinar.
Vintage Moves programs includes Vintage Moves Virtual MWF 9-10am; Get UP & Go! T Th 2:30-3:00, and EMERGE STRONGER Workshops offered at various times during the week.
Special Offer is available for purchase for 1 week after the Introduction.
Month of participation commences with purchase.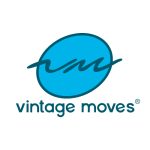 Vintage Moves is a small women-owned business located in Boulder, Colorado that is committed to supporting the fitness, health and overall well-being of Elders. Our classes and workshops use the intersection of science, fitness, vitality and fun for maximum benefit.
Our specialty is empowering individuals to put effort into valuable movement, exercises and education so that they experience the return on their investment by becoming stronger, more confident, and more capable in their lives.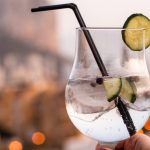 If you still haven't tried it, consider joining one of our Happy Hour/Tea Time Conversations. It is a great way to get to know new UWC members, and a great way get to know old friends better. We meet twice a month, the first and third Tuesday at 4:00. Contact Kathy Randall (katherineran@gmail.com) to reserve a spot for one or more conversations.
December 1: Most of us have had a holiday meal catastrophe at one time or another, or perhaps a non-holiday kitchen disaster. Tell us about yours.
December 15: Tell us about a gift that was one of the best ever – a gift you gave or a gift you received.
January 5: Tell us about your favorite book and why you love it.
January 19: Tell us about the time you experienced some momentous occasion (wonderful or tragic, e.g. the day we landed on the moon, the day the Twin Towers fell).
What are you doing during the pandemic?
Many UWC members have pursued activities during the pandemic that might provide good ideas or models for others.  With this in mind, we are asking you, the membership, to let us know what you have been doing or what new things you may have started that have enhanced your life. We will share what we hear in the January MESSAGES. To seed your imagination, here are some examples provided by UWC board members:
Lynne Barnett: When I retired 8 years ago, I had a 9 point plan of things that I wanted to accomplish in retirement.  I did 7 quite well, but years later, with Covid-time, I've begun to tackle the last two. I have set up an easel on my dining room table, since of course no one is here to eat at this table, and have turned the room into my paint studio.  I have reproduced several of my favorite photos with soft pastels.  Truthfully, my photos are much better than my pastel productions, but it does take me away and uses my right brain.
The 9th activity is to practice the piano.  Though I pass the piano at least 20 times a day, I rarely sit down and start to play.  I guess I need to schedule that activity into my "busy" day.
Merry Bullock: So much of our life is now virtual, and I was wondering how it would be possible to ever meet new friends or deepen existing relations online. That happened for me with the opportunity to engage in regular conversations with a small, informal group that has been meeting every week since March to watch a movie. We watch on our own during the week, and then meet for an hour each and every Tuesday. In addition to watching some stellar dramas, comedies and documentaries, I have gotten to know 5 extraordinary women a lot better, and realized that we can share our trials, tribulations and joys across the ether.
Arlene Gerwin: During the Pandemic, I have been focusing on mind and body to keep healthy and sane. For the mind:  In addition to continuing to do the NY Times crossword puzzle daily and playing Words with Friends, I am compiling and editing a cookbook for another organization. The Comfort Cookbook features recipes such as soups, stews, and healthy salads. For the body:  With ski resorts closing down last season and the Boulder Rec centers closed, I needed some form of exercise. Fortunately, I live just steps away from amazing hiking trails. My goal this summer was to hike up the three Boulder peaks. Proud to report that I successfully scaled Bear Peak, South Peak and Green Mountain.
Norma Portnoy:  Coloring has been fun and good for de-stressing.  I find pages to print online by googling "free coloring pages for adults" and I use a set of 30 ultra fine-tip markers that I ordered for only $13. I love walking on the Dry Creek Trailhead.  It's a nice, flat trail with beautiful views of the Flatirons.  Dogs can run off-leash if dog owners have the City of Boulder Voice and Sight tags for their dogs.  Even if you don't have dogs, it's fun to watch all kinds of dogs running and frolicking on the paths and in the fields.  The trailhead is located at 6802 Baseline Rd, east of Baseline Reservoir and west of 75th Street. I re-connected with my best high school friend and my college roommate and caught up on our lives by zoom.  My kids, my sister, and my nieces, who live in 4 states, play fun games monthly on zoom.  We use Jackbox.tv software, which does all the work for us.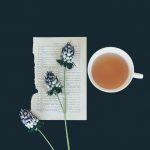 Please tell us about YOUR activities – email your thoughts to Merry Bullock, MESSAGES Editor (merrybullock@mac.com) by December 15, 2020. No reply is too short or too long!! Thanks so much – Let's see what we collectively come up with!
We are again approaching the season where we begin the work of selecting our Scholarship awardees for the coming year.   Our committee anticipates that we will find that student needs are even greater this year, since we have found that in the past, many students have worked at on-campus jobs, many of which have gone away as a result of the pandemic.
At the same time, we find that our UWC membership numbers have decreased somewhat, likely as a consequence of our events needing to go virtual rather than providing the opportunity for in-person socializing.  Since a portion of the membership dues is allocated to Scholarships, any reduction in membership reduces our available Scholarship funds.  So if you know of any members who have not renewed this year or know of others who might enjoy being part of UWC, please remind them or let them know of our long-standing and important Scholarship mission, and that the need is likely to be greater than ever this year.
Viewing the videos of our last year's recipients on our website will make clear how important the generosity of our members has been in providing a "hand up" to these students, who have typically overcome very difficult life circumstances.  And while you are at the website, consider making a donation, which can be done with the click of a button!  And, of course, donations can also be made by mail, if you prefer.
Let me also encourage you to read the "Support UWC " section below to find out how to designate the UWC to receive rebates whenever you spend money at King Soopers or Amazon.  What could be easier!
Marge Riddle, Scholarship Chair
Donors to this Year's Scholarship Fund
since October 15, 2020
Judith Auer
Barbara Christoffersen
Kathy Israelson
Val Havlick
Isabelle Henderson
Sydney Hoerler
Helen Hooper
Anne Hudson
Betty  Huff
Carrol Kalafus
Jacquie Kilburn
Patty Ludke
Jean Nelson
Mary Pierce
Carol Ponton
Nancy Rueckert
Be sure to renew your UWC membership to keep receiving MESSAGES and other UWC benefits!
Renewing is Easy!!!

MEMBERS:  As the year comes to a close it's sad to hear that UWC membership is down this year. Maybe you have just forgotten!!! It is easy to register and pay online, but if you prefer to pay by check, you'll find those instructions there also.
We ask you to fill out your membership information online (name, address, telephone) and then you can either pay right away via credit card or PayPal on the PayPal link (you do not need an account for this option) OR you can fill out your information online and then send a check to the UWC Membership chair. All instructions and links are here
Did you know that UWC can receive contributions at NO cost to you, through your purchases?
AMAZON SMILE:
You can link your Amazon account to the University Women's Club of the University of Colorado at Boulder, through smile.amazon.com. After your account is linked, just shop using the smile.amazon.com website.
To link your account, go to https://smile.amazon.com/ch/84-1342699.
KING SOOPERS:
You can register your regular King Soopers loyalty number to donate to UWC. King Soopers will donate 5% of your purchases directly to UWC!! Please click here for complete instructions.
Thank you for taking advantage of these great opportunities to help UWC and university students who need financial assistance.
The UWC Nominating Committee consisting of Arlene Gerwin –Chair, Diana King, and Kathy Herder, has presented the following slate of officers-elect. The UWC Board approved the slate at the November Board Meeting.  The membership will have the opportunity to vote for the officers in early 2021.
---
President-Elect 2021-2022 (to serve as President 2022-23)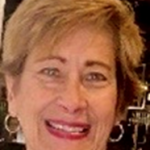 Norma Portnoy
Norma has been a UWC member for two years and has held the board positions of Lecture Luncheon Registration Chair and Program Co-Chair.  She retired after 40+ years in leadership and direct service roles for non-profit agencies devoted to enhancing the health and welfare of underserved children in Chicago, Philadelphia, and the Denver metro area.  She hasn't allowed her retirement status to keep her from trying to better the world.  As such, she is actively engaged with numerous service organizations and non-profit agencies as a volunteer.
She is particularly enthusiastic about the scholarships that UWC awards to deserving non-traditional CU students. Norma also appreciates the UWC sense of community among our group of bright, informed and vibrant women leaders.
Norma looks forward to serving as UWC President-Elect.
---
Secretary-Elect 2021-2022 (to serve as Secretary 2022-23)

Karen Bell
Karen is a registered nurse (RN) and was the Clinical Nurse Specialist/Educator for the Nephrology Department at University of Colorado Health. She and her husband have been in Boulder 1974-77 and 1983-present. They have two children (Fairview grads) who each have two children. Karen travels frequently and volunteers for EFAA, OSMP and the National Kidney Foundation. She sings with the Boulder Chorale, has served on their board and is currently on the grants committee. She joined UWC 3 years ago. She has enjoyed travels with the "On the Road Again" interest group, getting together with the Garden Group as well as attending lecture luncheons. Karen is a strong advocate of the UWC scholarship program and considers the interest groups a delight.
Karen is our current Secretary and Secretary-Elect
---
Treasurer-Elect 2021-2022 (to serve as Treasurer 2022-23)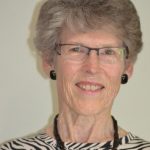 Frieda Holley
Frieda has been active in the University Women's Club since she retired.  She has been co-chair of the Hiking Group since 2012-13, served as Chair of the Scholarship Committee, was President in 2017-18, and chaired the UWC Centennial History Book Committee, which wrote the book describing the Club's first 100 years, published in late 2019. Prior to her retirement, she worked for over thirty years at Metropolitan State University of Denver both as a Professor of Mathematics and as an administrator in various positions including Associate Vice President of Academic Affairs. Frieda was also active in the League of Women Voters of Boulder County, serving as their treasurer for six years.
Do you know an outstanding woman in the Boulder community?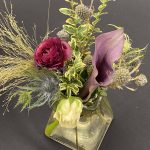 The University Women's Club is soliciting nominations for the Margaret Willard award for 2021.  The award, named after the first president of the women's club, is presented annually to a woman who has enhanced the quality of life for women in Boulder and/or on the CU Boulder Campus, is an exceptional role model, and has brought honor to all women through her accomplishments.
Nominees may be connected to CU Boulder in some way or be members of the Boulder Community.  There are hundreds of women  who fit these criteria. Look around and find that special woman and then nominate her so we can celebrate her while honoring Margaret Willard.
To make a nomination please see the nomination information online. Questions? Please contact Kathleen Peterson, Chair.
Kathleen Peterson,
Margaret Willard Award Chair
Telephone 303-579-8652
Membership Courtesy
If you know of a member who would appreciate a card, note, or any personal contact due to illness, death, or other reasons for support, please inform Betty Huff, 303-919-8712.
Upcoming UWC Lectures will Educate, Inspire and Energize You!
February 9, 2021 – 11:00 a.m. – 12:30 pm.
Your Brain on Art
Bill Stoehr, Boulder Artist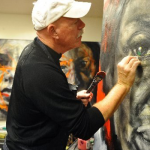 Have you ever wondered why a particular work of art appeals to you?  Attend this lecture to learn how the brain processes, responds to, and creates art.  Boulder Artist, Bill Stoehr will focus on the brain's response to art and ways in which it is a window to the way that we perceive the world.
You will find out how a  greater understanding of the brain's response to art can lead to improvement in education and medicine including helping to rehabilitate a brain after a stroke or debilitating disease.
Bill will also discuss his own creative process in which he creates ambiguity with abstraction and a few naturalistic cues, which enables viewers to create their own reality by completing images, creating narratives based on their own emotions.
March 9, 2021 – 11:00 a.m. – 12:30 pm.
How to Prevent Yourself From Becoming a Victim of Crime
Christian Gardner-Wood, Senior Deputy District Attorney; 

Lizbeth Parker, Specialist for the Community Protection Division, Boulder County District Attorney's Office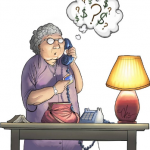 Walk away from this presentation knowing more about how to protect your money and identity.  You will learn about the most frequent scams including the latest scams related to the COVID-19 pandemic.  You will learn ways to recognize and avoid these fraud attempts, whether they're coming by way of phone calls, text messages, email, social media, mail, or even at the door.  The speakers will present information about identity theft and ways to keep your personal and financial information safe.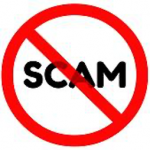 Christian oversees all Boulder County prosecutions for elder abuse and significant financial fraud cases, and Lizbeth handles consumer complaints and reports of fraud, scams, elder abuse, and financial exploitation from community members.
Interest groups are a vital and integral part of the University Women's Club.
Now that we are three months into our UWC year, I hope everyone who is a member of an active interest group is finding the experience to be satisfying and enjoyable.  Although meeting on Zoom can be challenging, groups are finding inventive ways to cope.  On the Road Again is now Off the Road Again taking virtual trips.  Sunday Afternoon at the Movies members are watching movies at home and meeting on Zoom to discuss them.  Out to Lunch is now Home at Lunch, discussing fun topics such as what everyone looked like in high school and what their favorite fast food was.
Many groups continue to be active, primarily on Zoom. Several groups want to add new members. A few groups are on hiatus until in-person meetings can resume. If you are interested in joining a group, the process is easy.
Groups that are taking new members are listed below.  To join, you can contact the Group Chairs listed for each group. You can find email addresses by consulting the downloadable document (Link below) with Interest Group information.  Alternatively, you can fill out an interest group form  to indicate the groups you are interested in, and the chairs of those groups will contact you. Please remember that you need to be a UWC member with dues paid to join an interest group or continue as a member. If by some oversight you haven't paid your UWC dues yet, please do so as soon as possible. 
New groups are welcome. If you have an idea for a new group, please contact Interest Groups coordinator Helen Hooper (720-778-6124). To form a new group, you will need five members including a group chairperson.  To start a new book group, please contact Kathy Randall (303-530-1095).
Helen Hooper, Interest Groups Coordinator
Interest Groups Information
Link here to printed version that includes chair email addresses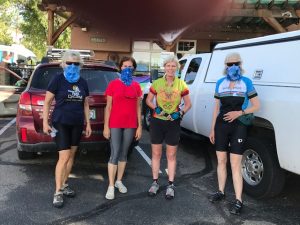 Bicycling – Meets every Thursday from May through October;
Chairs: Betsy Barrett (602-677-4627), Gail Smith (303-960-5004).
Book Group – Biographies – Third Friday 3:00 pm on ZOOM;
Gina Cook (630-862-5707).
Book Group – Evening – second Thursday 3:00 pm on ZOOM
Chairs: Judy Reid, (303-440-6040 ), Linda Toomre (303-818-5550).
Garden Group – third Wednesdays (meetings will resume in the spring)
Jyotsna Raj (303-447-8831); Jean Rohrschneider (720-542-9788).
Golfing –  New Members Welcome;
Susan Planck (303-499-3916).
Italian Conversation  – Wednesday 1:30-2:30 pm on ZOOM
Maxine Wilson (303-530-4619).
On the Road Again  – taking virtual road trips until in-person meetings can be resumed
Kathy Randall (303-530-1095).
Out to Lunch – 4th Wednesday on Zoom at noon
Chairs: Jyotsna Raj (303-447-8831) and Jean Rohrschneider (720-542-9788).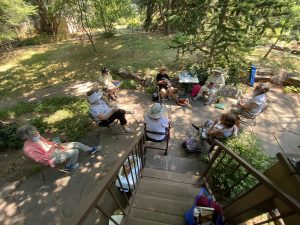 Reader's Theater 2 – 3rd Monday 4:00 p.m. on Zoom
Patty Ludke (303-817-1020); Kathy Randall (303-746-4528).
Spanish Conversation Advanced –  Meets twice a month, late Wednesday afternoons. Contact chair for details
Diana King (303-530-1860).
Spanish Learners Beginners and Intermediates – Contact chair for details Carol Cech (303-499-4843).
Sunday Afternoon at the Movies – 2nd Sunday meeting on Zoom.
Diane Thoms; Kathleen Peterson (303-579-8652)
Groups that are on hiatus until in-person meetings can be resumed:
Bicycling – Easy Riders, Mary Greenwald
Bridge on Wednesday – Ginnie Ross
French Conversation – All Speaking Levels – Beth Karpf
Hiking – Heidi Lynch, Frieda Holley
Music – Carol Green
Needlecraft –  Ginnie Ross
Snowshoeing – Mary Greenwald (new chair needed)
Theater Goers – new chair needed
Groups that are full:
Book Group — Afternoon, Carol Saunders and Pat Phillipson
Book Group – The Bookies, Kathy Randall
Book Group Small – Fiction and Non-Fiction, Joyce Bograd
Book Group – Second Monday, Helen Hooper
French Conversation, Dot Thompson
Readers' Theatre 1, Jeannette Hillery
NEW SOCIAL ACTIVITY THIS YEAR
Zoom Happy Hour/Teatime Conversations – First and Third Tuesdays 4:00 p.m. on Zoom. Contact Kathy Randall (303-746-4528; meeting signup announcements will be sent to the UWC mailing list).
President – Janet Brewer
President Elect -Tamera VanSpriell
Past President – Merry Bullock
Secretary & Secy Elect – Karen Bell
Treasurer & Treas. Elect – Kathy Herder
Communications – Betty Huff
Email/Directory – Berry Todd
Historian/Yearbook – Vacant
Honors Reception – Tamera VanSpriell
Interest Groups – Helen Hooper
Lecture Registration – Lynne Barnett
Margaret Willard Award – Kathleen Peterson
Membership – Karen Neff
MESSAGES – Merry Bullock
New Members – Kathy Terrill
Nominating Committee – Arlene Gerwin
Opera Brunch – Sandy Johnson
Parliamentarian – Frieda Holley
Program Chair – Norma Portnoy
Program Co-Chair – Sharon Nehls
Repository/Email Monitor – Lorna Yoder
Scholarship Committee – Marge Riddle
Scholarship Luncheon – Mary Pierce
Telephone Tree – Helen Hooper
Website – Joyce Spencer
DECEMBER
10 Thursday – Messages Deadline (Dec/Jan Issue)
JANUARY 2021
04 Monday – Special Event – Movement for Seniors Webinar, 10:30 a.m.
05 Tuesday – Board Meeting  10:30 a.m.
10 Sunday – Messages Deadline
12 Tuesday – Lecture Webinar, 11:00 a.m.
FEBRUARY
02 Tuesday – Board Meeting  10:30 a.m.
09 Tuesday – Lecture Webinar, 11:00 a.m.
10 Wednesday – Messages Deadline
MARCH
02 Tuesday – Board Meeting  10:30 a.m.
09 Tuesday – Lecture Event 11 am
10 Wednesday – Messages Deadline
TBA – Opera Event
APRIL
06 Tuesday – Board Meeting  10:30 a.m.
10 Saturday – Messages Deadline
TBA – Annual Spring Scholarship Celebration; Honors Reception