MESSAGES December 2022 – January 2023
Snow, crisp night air, brighter than ever stars, holiday lights  – these are all signs that winter is here and the holiday season is starting! This edition of MESSAGES spans December and January – the holidays and the new year. May you read with pleasure, and extend joy, peace, and kindness to all around you!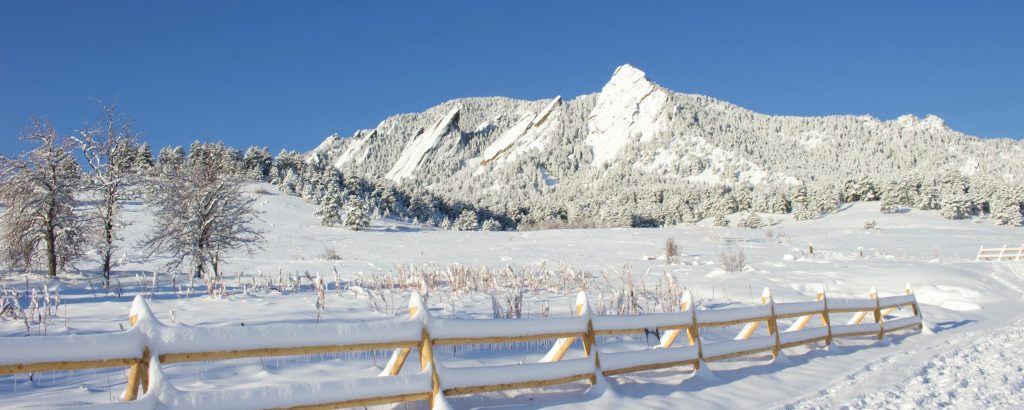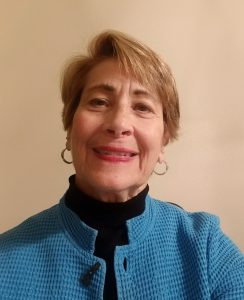 Within the past few months, we've held four successful in-person events and have welcomed many new members.  Our Interest Groups continue to thrive, providing our members with opportunities to share their passions, renew friendships, and make new friends.
During this season of year-end giving, I hope you'll include the University Women's Club as a beneficiary of your generosity.  I also hope you'll consider raising funds for UWC scholarships by participating in the retailer rewards programs with King Soopers, Safeway/Albertson's, and Amazon, none of which will cost you a penny.  It's truly "free money" for UWC.  Please go to https://boulderuwc.org/support-uwc/ to learn how you can help.
I encourage our members to act as UWC ambassadors by sharing your experiences with friends and colleagues.  We welcome new members at any time of the year.
In this loveliest of seasons, I hope you'll find many reasons for happiness.  I also wish you a Happy New Year, one bursting with fulfilling opportunities, laughter, and fun.
Norma Portnoy
2022-2023 UWC President
Tell a Friend about the UWC
If you are reading this article, you most likely have renewed your membership and are enjoying all the benefits that the UWC offers. We thank you for your loyalty and for your donations to the UWC Scholarship Fund. Your donations help us to continue to award scholarships to amazing nontraditional CU students. 
So why not share the UWC with friends who have not yet joined? Tell your friends to check the UWC website at
boulderuwc.org
. As you know, your friends will find up-to-date information about UWC programming and information about over 25 interest groups that are only open to UWC members. If you are participating in one or more of the UWC interest groups, invite your friends to join you as a guest for a day. 
Encourage your friends to join the UWC by completing the on-line membership form (https://boulderuwc.org/about/membership-online/) or forward them the link to this MESSAGES and they can find the link here. They can join and make donations via PayPal, credit card, or mail a check. 
If you or your friends have any questions about UWC membership, please email

Arlene Gerwin

, Membership Chair at uwcmembershipchair@gmail.com or call 303-494-1307.
New Member Wine and Cheese – Learning about UWC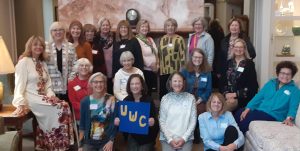 We are pleased to announce that UWC has 47 new members this fall! The UWC Board was able to welcome them November 6 with a wine and cheese party at Frasier Meadows, thanks to our previous president, Janet Brewer. Individual Board members supplied the lovely repast in a special party room set with sparkling glassware and white linens. President Norma Portnoy conducted the formal part of the event outlining our basic goals and previous accomplishments with information about supporting our scholarship fund.  Various Board members explained their roles and each new member had an opportunity to introduce herself explaining how she had connected with UWC.  Not surprisingly, the majority of the new members said they came to our group because of a personal contact with someone who was already a member.  Keep up the good work, everyone!  We are returning to pre-pandemic membership numbers with new and energetic people on board!
Becky Palmer, New Membership Chair
UWC Lecture Luncheons 2023
There are three Lecture Luncheons left for this UWC year!
Tuesday January 10, 2023  – registration deadline December 19, 2022
Thursday, February 9, 2023- registration deadline January 19, 2023
Tuesday, March 14, 2023 – registration deadline February 24, 2023
Lecture Luncheon Prices
Lecture Luncheons are $25 per person. Guests are welcome.
We hope to see you there!
Lectures and dates for upcoming meetings:
Tuesday January 10, 2023 – UMC 235
Registration Deadline December 19, 2022

Kelly Ostoff – Alzheimer's: The Latest Research
Thursday February 9, 2023 – UMC Ballroom
Registration Deadline January 24, 2022

Ann Schmiesing PhD – The Evolution of Grimm's Fairytales
Tuesday March 14, 2023 – UMC Middle Ballroom
Registration Deadline February 24, 2022

Amy Javernick-Will PhD – Pathways to Livable Relocation Following Disaster
---
Happy Hour/Tea Time Conversations via ZOOM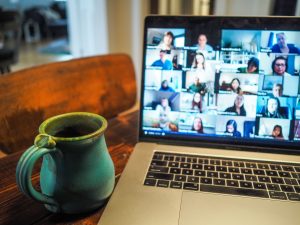 Happy Hour/Tea Time Conversations – a great way to get to know new UWC members, and a great way get to know old friends better. We meet via Zoom for about 50 minutes to an hour on the first and third Tuesdays at 4:00. Contact Kathy Randall (katherineran at gmail dot com) to reserve a spot for any conversation or to sign up for automatic inclusion for the UWC year. With automatic inclusion you will always get the Zoom invitation, but you are not required to come.
December 6: What is your favorite holiday movie? (you choose what holiday)
December 20: What is the best present you received as a child?
January 3: What was the best thing that happened to you in 2022?
January 17: Perhaps you are familiar with the book or play Love, Loss, and What I Wore. It is organized as a series of monologues and dialogs about various important life circumstances and relationships and the article of clothing with which they are associated. Tell us an example of some important event in your life that you associate with a particular item of your wardrobe. Uniform? Prom dress? Gift from a boyfriend?
---
Cards to UWC Members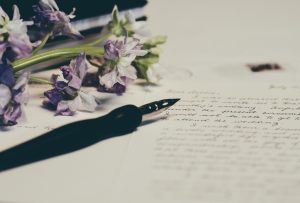 Do you know someone who has suffered a personal loss, or is ill, or having an operation? Receiving a personal note from UWC might bring a little bit of happiness or peace or satisfaction knowing there are others wishing them well. If you do know someone, please contact Kathleen Salzberg, the UWC Card Acknowledgment Chair, with the person's name, email, and (if appropriate) the reason for the card. Please send an email to boulderuwc@gmail.com with the subject "Acknowledgments  Chair"
Save the Date – Opera Brunch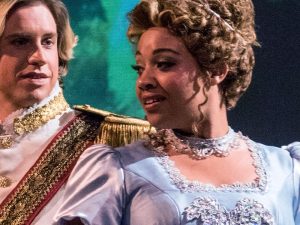 March 19, 2023 – 11:30 am Brunch, 2:00 pm Opera
Cendrillon by Jules Massenet
Please Join the University Women's Club for a special luncheon followed by a lecture on Massenet's Cendrillon presented by, Maestro Nicholas Carthy, the Director of the CU Eklund Opera Program, who will be conducting Cendrillon.  The luncheon will take place in the Aspen Room in the UMC.  After the presentation, we will reconvene at Mackey Auditorium, a short walk from the UMC, to be treated to the opera.
Cendrillon promises to be an opulent interpretation of this favorite fairy tale, romantic, wistful and full of grace.  Believe it or not, the Disney interpretation of Cinderella is not the only version there is.  Massenet's Cendrillon is based on a version of the popular fairy tale written in 1698 by French author Charles Perrault.  This version predates the Grimm adaptation by over 100 years.  Massenet composed this opera in the last decade of the 19th century and the opera saw its premiere performance in 1899.  The opera will be sung in French with English subtitles.
For more information, please contact Sandy Johnson, at the UWC email (boulderuwc@gmail.com) or call (732) 322-8695. Sign-up forms for the luncheon and opera will be available online in December.
Sandy Johnson, Opera Brunch Chair
On the Road Again
Twenty-three members of On the Road Again had a wonderful time November 9 on an outing to Lone Tree Arts Center for Arts in the Afternoon: Scott Joplin – American Genius. This was a lecture-concert performed by Scott Kirby combining live piano music, historical information, and insight into one of America's most important composers. Before the performance we enjoyed brunch at Snooze, then listened to Joplin's classic ragtime music at its best while learning much about his life. After the performance we were treated to lemonade and cookies courtesy of the Arts Center.
Garden Group Meeting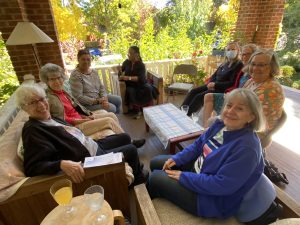 The Garden group held its last meeting of the season with a potluck lunch at Jyotsna Raj's house.
New Book Group Proposed
BOOK CLUB – MYSTERIES AND THRILLERS
Third Monday 2:00 pm at chair's home in Boulder
If you love reading page turners, this is the group for you!  Some of the authors we'll be reading:  David Baldacci, Lee Childs, James Patterson, Nelson DeMille, CJ Box and many others.
Five members are needed to start a new book group. Contact the chair person Betty Barnes 512-657-6584 if interested.
New Activity Group
NEW GROUP – GAMES –It's Anyone's Game Group.
Do you love challenging your mind?  Are you good at unraveling mysteries? Wired Magazine says:  "Games are a delicate mix of entertainment and strategy, yet on a much deeper level, playing games may contribute to our overall evolutionary survival.  Playing games could even be enhancing our cognitive, social and physical skills giving us added advantages in life."  And maybe playing games can just be fun.  SEE BELOW for details and contact information.
Interest Groups Information
Bicycling – Meets weekly on Thursdays from May through October. Chairs: Gail Smith 303-960-5004; Susan Lee 303-974-8969.
Bicycling – Easy Riders – Meets sporadically on Tuesdays.  Contact chair for details.  Chair: Dorothy Coltrin 720-527-4704.
Book Group – Afternoon – Fourth Tuesday at 1:30 pm at members' homes or on ZOOM.  Vaccinations required. Chairs: Mary Clough 303-522-8692; Lois Linsky 303-499-2689.
Book Group – Biographies – Third Friday at 3:00 pm, in person. Chair: Beth Rauch, 303-746-9414.
Book Group – The Original Book Group – Formerly Evening – Second Thursday at 2:45 pm. Meetings held outside when weather permits. Vaccinations are required for indoor meetings, masks are optional. Chairs: Kathleen Salzberg 303-499-3128; Ellen Gille 720-836-2365. This group has been meeting continuously since the 1950's.
Bridge Group – First Wednesday at 1:00 pm. Chair:  Karen Neff 303-494-0467; also seeking beginner players to start a new Beginners' Group.
French Conversation – All Speaking Levels – Dates and times to be determined. Chair: Zdenka Smith, 303-330-2856.
*NEW* Games Group – Its Anyone's Game – Board and card games. Second Wednesday from 1:30-4:00 pm at home of Chair in Louisville. Currently full at 12 members. Contact chair to be on wait list. Chair:  Kathleen Newton, 720-548-8661.
Garden Group –  Third Wednesday at 11:00 am. Chairs: Jyotsna Raj  303-447-8831; Jean Rohrschneider 720-542-9788.
Golfing – For the Casual Golfer – 1:00 pm every Thursday at various golf courses, new members welcome. Chair: Susan Planck 303-499-3916.
Hiking and Strolling – Every Friday 9:00 am September -May; 8:30 am June-August in person. Meet at covered parking lot opposite the lower-level east entrance to the former Macy's – Chairs: Joan (Joanie) Cardone 303-263-7823; Frieda Holley 303-499-3733.
Italian Conversation – Wednesday, 2:00-3:00 pm on Zoom.  Chair: Maxene Wilson, 303-530-4619.
Music – Second Monday afternoon of most months in members' homes, providing a venue for musical performers to meet and share their love of music in an intimate setting.  Chairs:  Judy Owens 720-562-8064; Julia Luerman 303-938-8084.
Needlecraft – contact chair Ginnie Ross via email.
On the Road Again – Resuming occasional in person road trips. Chair: Kathy Randall 303-746-4528.
Out to Lunch – Usually Fourth Wednesday, at noon at various local restaurants. Chairs: Jean Rohrschneider 720-542-9788; Jyotsna Raj 303-447-8831.
Readers' Theater 2 – Third Monday 4:00 p.m. at the Boulder Library. Chairs: Patty Ludke  303-817-1020; Kathy Randall 303-746-4528.
Snowshoeing – Will resume in the winter. Chairs:  Arlene Gerwin 303-494-1307; Joan (Joanie) Cardone 303-263-7823.
Spanish Conversation Advanced – Contact chair for details.  Chair: Diana King  303-530-1860.
Sunday Afternoon at the Movies – Second Sunday,  to see movies at a theater in Boulder or nearby theater. Chairs:  Kathleen Newton, 720-548-8661; Sharon Nehls 303-494-5778.
Groups that are on hiatus 
Theater Goers, New Chair needed.
Groups that are at capacity
Book Group – The Bookies – Kathy Randall 303-746-4528.
Book Group Small – Fiction and Non-Fiction, Joyce Bograd.
Book Group – Second Monday, Janet Evans.
French Conversation, Dot Thompson.
It's Anyone's Game, Kathleen Newton
To start a new interest group requires at least five members including a chairperson.
If you are interested in starting a new group, please contact the Interest Group Coordinator for more information: Linda Nordberg, Interest Group Coordinator, 978-314-9987.
To form a new book group, contact Kathy Randall, 303-746-4528.

Celebrating 40 years of Providing Scholarships to CU Students
Since 1982, UWC has awarded a total of $393,000 to 149 students.
Message from the Scholarship Chair

As this year comes to a close, it should be noted that 2022 marks the 40th anniversary of the UWC Scholarship program! During  that time UWC members have donated over $393,000 to 149 nontraditional students at the University of Colorado. These are students age 24 or older, who have had their college studies interrupted, and who are returning to college, typically having overcome significant hardships with great determination and dedication.  It should also be noted that  the last couple of years have represented high-water marks in terms of donations received,  so congratulations to our members for their great generosity during these difficult years are clearly in order!
In honor of this landmark year, before we all get involved in the "busyness" of the season with filling gift lists and planning holiday meals,  please consider adding one more item to your gift list – a 40th Anniversary gift to the UWC – as we mark this milestone in one of our core missions!
Also, for a NO COST additional gift to the UWC, BEFORE all that extra holiday shopping, if you haven't already done so, sign up for the King Soopers, Safeway, or Amazon charitable rewards programs!  Easy instructions for how to sign up for each of these programs are on our website (boulderuwc.org).
Happy shopping and Happy Holidays to All!
Marge Riddle
Scholarship Chair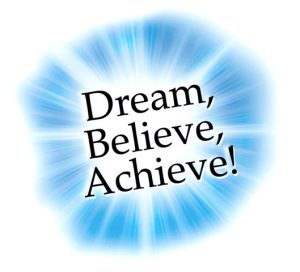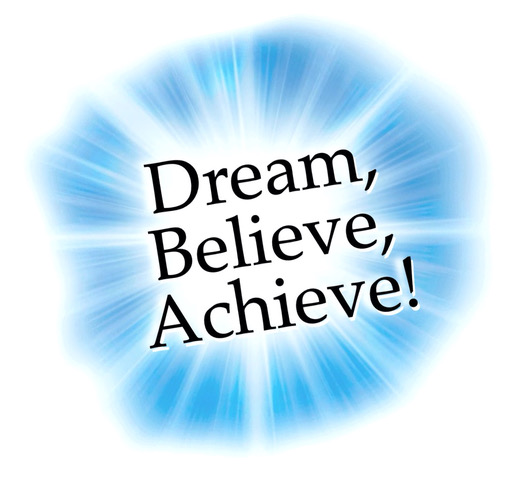 Save The Date!
The 2023 University Women's Club Scholarship Luncheon will take place on TUESDAY, APRIL 18 from 11 am to 2 pm at the Boulder Country Club. Mark your calendar so you do not miss celebrating the Scholarship Recipients with the theme: Dream, Believe, Achieve!
Scholarship Donations (October, 2022)
Jennifer Bohlin
Susan Campagna
Georgianne Campbell
Barbara Christoffersen
Regina Cook
Anne Griegg
Val Havlick
Kimberly Hills
Beth Karpf
Roberta Kimmel
Patty Ludke
Ann McBryan
Elease Miller
Janet Nuzum
Pat Phillipson
Sandra Reynolds
Michele Ritter
Rebecca Roser
Marion K. Selbin
Pamela Swenerton
Right Here, Right Now Global Climate Summit

United Nations Human Rights and CU Boulder are co-hosting Right Here,  Right Now Global Climate Summit on December 1-4, a three-day summit addressing the interconnectedness of human rights and climate change.
Registration is available now for both in-person and virtual attendance.  https://www.colorado.edu/globalclimatesummit
Winter Arrives on December 21!
This year winter begins on Wednesday, December 21. This is the astronomical first day of winter in the Northern Hemisphere and the shortest day of the year.
The biggest difference between the equinox and the solstice is that a solstice is the point during the Earth's orbit around the sun at which the sun is at its greatest distance from the equator, while during an equinox, it's at the closest distance from the equator.
What's Happening at the Fiske Plantatarium?
Live Talk: Colorado Skies: The Winter Solstice, Sunday, December 18, 1:00pm – 2:00pm
Historical Celebrations Inspired By the Winter Solstice
From Ancient Romans to Indigenous Americans, cultures around the world have long held feasts and celebrated holidays around the winter solstice. The life-giving power of the sun has inspired celebration and mystery throughout the millennia.  (Source of excerpted material: www.history.com.)
Saturnalia – Western culture owes many of the traditional midwinter celebrations—including those of Christmas—to Saturnalia, an ancient Roman solstice celebration dedicated to Saturn, the god of agriculture and time.
Lucia's Day – This traditional festival of lights in Scandinavia honors St. Lucia, one of the earliest Christian martyrs. On St. Lucia's day, girls in Scandinavia wear white dresses with red sashes and wreaths of candles on their heads as an homage to the candles Lucia wore on her head to light her way as she carried forbidden food to persecuted Christians hiding in Rome.
Dong Zhi – The Chinese celebration of the winter solstice, Dong Zhi (which means "Winter Arrives") welcomes the return of longer days and the corresponding increase in positive energy in the year to come. The festival has its own significance for many people, and is believed to be the day when everyone gets one year older. The celebration may have begun as a harvest festival, when farmers and fisherman took time off to celebrate with their families.
Inti Raymi – In Peru, like the rest of the Southern Hemisphere, the winter solstice is celebrated in June. The Inti Raymi (Quechua for "sun festival"), which takes place on the solstice, is dedicated to honoring Inti, the sun god. The festival included fasting and animal sacrifice. After the Spanish conquest, the Spaniards banned the Inti Raymi holiday, but it was revived in the 20th century (with mock sacrifices) and continues today.
Soyal – The Hopi of northern Arizona are believed to be among the descendants of the mysterious Anasazi people, ancient Native Americans who flourished beginning in 200 B.C. (As the Anasazi left no written records, we can only speculate about their winter solstice rites, but the placement of stones and structures in their ruins, such as New Mexico's Chaco Canyon, indicate they took a keen interest in the sun's movement.) In the Hopi solstice celebration of Soyal, the Sun Chief announces the setting of the sun on the solstice. An all-night ceremony then begins, including kindling fires, dancing and sometimes gift-giving.
A Moment in CU/UWC History: Modern Day Solstice Celebrations 
According to the University Women's Club: Celebrating 100 Years 1919-2019, in 1936 the Faculty Women's Club "started having Christmas parties with singing of carols, plays, and talks. Usually only members were invited, but by 1940, the Club invited all male faculty to a party with a program of music, games, and dancing. Over three hundred attended, including the Governor." Elaborate winter parties continued with periodic interruptions and a variety of iterations until 2002. At that point, the winter celebrations ceased altogether.
Compiled by Tamera Van Spriell
Officers
President – Norma Portnoy
President Elect – Andie Kutinsky
Past President – Tamera Van Spriell
Secretary – Karen Bell
Secretary Elect – Kathleen Salzberg
Treasurer & Treasurer Elect- Frieda Holley
Board Members
Acknowledgements/Donations – Merry Bullock/Karen Neff
Acknowledgements/Cards – Kathleen Salzberg
Advisory/Parliamentarian – Frieda Holley
Archives – Karen Neff
Email/Communications – Berry Todd
Honors Reception – Karen Haimes
Interest Groups  – Linda Nordberg
Margaret Willard Award – Andie Kutinsky
Membership – Arlene Gerwin
Membership Coffee – Lynne Barnett and Andie Kutinsky
MESSAGES – Merry Bullock
New Members – Becky Palmer
Nominating Committee – Norma Portnoy and Tam Van Spriell
Opera Brunch – Sandy Johnson
Photography – Anne Hudson
Program – Sharon Nehls
Program-UMC Liaison – Tam Van Spriell
Programs – Registration – Lynne Barnett
Scholarship Committee – Marge Riddle
Scholarship Luncheon – Jonette Lucia
Website – Joyce Spencer
Zoom Master – Merry Bullock, Lynne Barnett
Non-Board Positions
Directory – Diana King
Document Repository – Frieda Holley
HHTT Conversations – Kathy Randall
Interest Group Zoom Coordination – Kathy Randall
MESSAGES proofing – Kathleen Salzberg
UWC Calendar 2022-2023 
January, 2023
TUESDAY 10 January, 2023 – Lecture Luncheon #3: Kelly Ostoff – Alzheimer's: The Latest Research – University Memorial Center (UMC)
February
THURSDAY 09 February, 2023 – Lecture Luncheon #4: Ann Schmiesing – The Evolution of Grimm's Fairytales – University Memorial Center (UMC)
March
TUESDAY 14 March, 2023 – Lecture Luncheon #5: Amy Javernick-Will – Pathways to Livable Relocation Following Disaster – University Memorial Center (UMC)
SUNDAY 19 March, 2023 – Opera Brunch – location TBD
April
TUESDAY 18 April, 2023  – Scholarship Luncheon – location TBD
May
WEDNESDAY 17 May – Honors Reception – location TBD