MESSAGES April 2022

---
PRESIDENT'S MESSAGE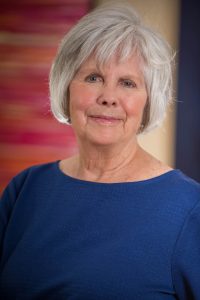 "A gush of bird-song, a patter of dew, a cloud and a rainbow's warning, suddenly sunshine and perfect blue– an April day in the morning."
Harriet Elizabeth Prescott Spofford
The Reawakening
I've always thought of April as a turning point in the seasons, a reawakening of nature from a winter's slumber. The fact is my Irises are beginning to poke their green leaves through the layered protection of windblown debris. By late May they will be in full glorious bloom. Bunnies and squirrels are hopping around in the patches of fresh grass in playful pursuit. Even the bird-song seems more cheerful.
This spring another kind of awakening is taking place. The country is slowly and cautiously emerging from our two year pandemic-driven isolation, Covid-19 protocols and mandates. While individual institutions maintain more rigorous requirements for participation, much of the general public has decided that 'enough is enough' and are living life in ways we previously accepted as normal. May we not be fooled by nature's whimsy.
UWC in Full Bloom
As Covid protocols begin to relax, two of the last major UWC events will be conducted in person. We've also added one more Zoom lecture to our spring calendar. I hope you're intrigued.
The Scholarship Luncheon will be held in person at the Boulder Country Club on April 19. This will be a welcomed opportunity to celebrate our scholarship winners, be treated to the fashions of Soft Surroundings and enjoy a gourmet lunch with your UWC friends. Since this will be the first in person event this year to be held indoors, we are asking that all attendees be prepared to show evidence of vaccination – either at the time of registration or at the welcome desk upon arrival. Come Celebrate Your Dreams with us and register here.
There will be a Zoom talk on Guys and Dolls by Professor Thomas Riis on Sunday, April 24th at 2:00 in the afternoon. The CU School of Music presented a live performance of Guys and Dolls in March, but if you were unable to see this production, a video will be available in April in advance of Professor Riis' talk. Dr. Riis is the retired director of the American Music Research Center in the CU College of Music, and his perspective of this popular musical should be both entertaining and enlightening.
Our final UWC membership event of this year is the Honor's Reception to be held at the University Student Memorial Center on the CU campus on May 17. This is always a lovely event when we honor women who have generously contributed so much to the UWC and the university. One of the highlights of this event is the announcement of the winner of the coveted Margaret Willard Award. This award is presented annually to a woman who exercises initiative and excellence in her endeavors and in doing so brings honor to all women. There is no charge for this event. Plan to join us for a celebration of commitment, achievement and friendship. (I've heard that there might be a chocolatey treat involved as well.)
CU Events Worthy of Mention
The world renowned Conference on World Affairs (CWA) will be held on the CU campus from April 6 – 9 in person again this year. The CWA brings thought leaders from across the globe together for discussion of a variety of topics. This event is free and open to the public.
International Festival – The CU International Festival is a celebration of cultures and traditions from all around the world. It has been around since 1990, and has continued to successfully promote diversity among students and the Boulder community. To this day, it remains the largest student organized event on campus and is free and open to the public.  This event won 'Cultural Event of the Year' in 2018 and will once again be organized in person on Sunday, April 10 from 3 – 7 pm in the University Memorial Center on the CU Boulder campus.
I look forward to seeing you at one or more of our April and May scheduled events.
Tamera Van Spriell
2021-2022 UWC President
DID YOU KNOW?
Did You Know?
April Fools' Day is not a public holiday in any country except Ukraine, where the first of April is an official city holiday in the city of Odessa. The festival normally includes a large parade in the city centre, free concerts, street fairs and performances. (How sadly ironic this is today.)
April 1 has been associated with 'foolishness' as early as Geoffrey Chaucer's The Canterbury Tales (1392). Throughout the centuries countries around the globe have reserved April 1 as a day for playing pranks, community celebrations, and foolishness.
Postcard from Morocco: An opera by Dominick Argento. Set in a Moroccan train station at the turn of the 20th century, a group of enigmatic strangers interacts with one another, revealing both the mundane and the miraculous in their lives. Performances on Thursday, April 21, Friday, April 22, Saturday, April 23 all at 7:30 pm; Sunday, April 24, a 2:00 pm matinee. Venue is the Imig Music Building, #1020 on 18th St., Boulder
A total of 56 Colorado Buffaloes were named to the Pac-12 Conference's 2021 Fall Academic Honor Roll from men's and women's cross country, football, soccer and volleyball.  This honor is given to any student-athlete with a cumulative grade-point average of 3.3 or above and who has served at least one year in residence at the institution.
The Colorado Buffaloes were one of four Pac-12 programs honored by the league in the annual Pac-12 Zero Waste Challenge, presented by Eco-Product.  CU won for "best use of innovation." CU achieved a 86.49% diversion rate for the football game against Oregon State last fall with three-and-a-half tons of compost and over one-and-a-half tons in bottles and cans, and over one ton in cardboard.  All CU home games are structured to be as close to zero waste as possible.
Volunteer for UWC!

Did you know – when a person volunteers, not only do they help others, but they also help themselves!  Let's count the ways.
Better health: lower mortality rates and longer life expectancy
Better mood: lower rates of depression and anxiety, especially for people 65 and older
Improved quality of life: provides a sense of purpose and brings new opportunities for fun into your life
Stronger social networks: a sense of community, as volunteers participate on a team of people who share a common purpose. Volunteering is a great way to make new friends.
Volunteering enables people to have a positive impact on the community and enhance the lives of others.
Did I sell you on the idea of volunteering?  Great!  Now, let's get specific and talk about volunteering for The University Women's Club.  Volunteers are at the crux of our organization, and UWC would be unable to run without them.  The easiest way to stick your toes in the water is to join a committee and help UWC handle a specific function.  There's something for everyone and serving never gets boring.  The great thing about volunteering for UWC is that you have the opportunity to try out something different every year.  For instance, you could help plan the Honors Reception one year and help select the Margaret Willard Award recipient the following year.
UWC volunteers work side-by-side with a great team of bright women, who are working toward a common goal.  Rest assured that new volunteers are provided the training and support they need to succeed.
If you want to explore opportunities to join a committee for the 2022-2023 term, please text or call me at (303) 908-9371 or find my email address in the UWC Directory.  We'll spend a few minutes reviewing opportunities so that we can identify those that may interest you.  Having this conversation does not obligate you in any way.  We also have vacancies on the Executive Board, so please let me know if you have an interest in serving on the board.
Norma Portnoy
UWC President-Elect
---
Happy Hour/Tea Time Conversations via ZOOM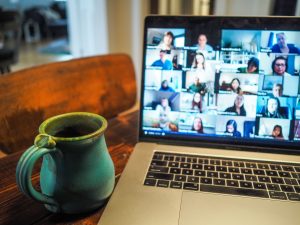 We'd love to have you join one of our Happy Hour/Tea Time conversations. It is a great way to get to know new UWC members, and a great way get to know old friends better. We meet twice a month, on the first and third Tuesday at 4:00. Contact Kathy Randall (katherineran at gmail dot com) to reserve a spot for one or both conversations or to sign up for automatic inclusion for the rest of the UWC year. Next year the HHTT Conversations will be an interest group.
Now is your chance to try it out to see if you'll want to sign up for 2022-23.
April 5: Tell us a favorite scene from a movie or play, and what makes it a favorite.
April 19: What do you think are the three best simple inventions of the 20th or 21st centuries – things that are extremely good/useful/important that you can buy for less than $20.
Did You Know – You can find UWC Lectures and other productions online!
We have heard that some of you have difficulty finding UWC lecture that you have missed and want to see online. It is easy to find them!! Here is how:
Do NOT click on the original webinar lecture link – these links to the live event expire after the event

DO click

on the UWC You-Tube channel to see ALL the lectures that can be viewed.
OR

DO click

on the specific event on the UWC website – as each event occurs, its video is posted on the event page.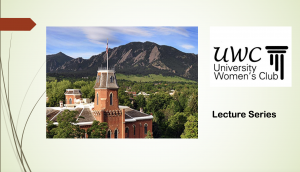 You can also see the play (written by Kathy Randall) of UWC women through the years. Click here for Remarkable Women – stories of UWC women from 1919 to the present.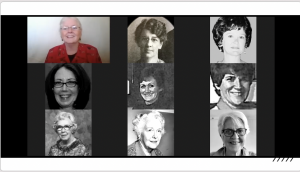 Announcing: Guys and Dolls Video and Talk – April 24, 2022
Please save the date and join us for our virtual "opera" event at 2:00 on Sunday, April 24, 2022.
The CU School of Music and the Eklund Opera Program presented the Broadway musical, Guys and Dolls in March.  Because of the continuing Covid pandemic, the UWC Board felt it unwise to have our traditional brunch and live performance in March.  As a work-around, in April we will be able to view a recording of the CU 2022 March production of Guys and Dolls. Then, on April 24th, we will be treated to a Zoom talk on Guys and Dolls by Professor Thomas Riis, University of Colorado Boulder Emeritus Professor of Musicology.  The Zoom format with Professor Riis will provide plenty of opportunities for your participation and questions.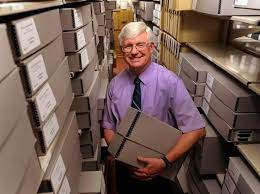 By way of introduction, Professor Thomas Riis is Professor of Musicology Emeritus and held the Joseph Negler Endowed Chair in Music at CU Boulder.  Since coming to CU in 1992, Tom has been the Director of the American Music Research Center, the oldest musical archive of its kind in the US.  Tom Riis has been a performing musician since taking up the cello at age ten.  He has sung in church, school and community choirs for as long as he can remember.  He took his academic degrees from Oberlin College and the University of Michigan (Ph.D. 1981.)  Tom is an expert on the composer and lyricist of Guys and Dolls, Frank Loesser, having written the book, Frank Loesser: Broadway Master in 2008.
Just a few words about Guys and Dolls to whet your appetite:  This oddball musical comedy is based on a story and characters by Damon Runyan and music and lyrics by Frank Loesser.  First performed on Broadway in 1950, it features such iconic musical hits as "Luck be a Lady Tonight" and "Sit Down, You're Rockin the Boat."  The story follows a hilarious cast of characters from Times Square to Havana, Cuba.  There is gambler Nathan Detroit who is trying to evade authorities and his girlfriend, Adelaide, a nightclub performer who laments their 14-year engagement.  There also are the miscast lovebirds, Sky Masterson, a gambler, and his unlikely missionary love, Sarah Brown.  With a lot of wit and romance, all finally ends well in this screwball comedy!
In Early April, well in advance of Professor Riis's talk on April 24th, we will email all who have registered for this event a link to the recording of Guys and Dolls so you can watch the performance at your convenience.  If you feel so moved, there will be an opportunity  to donate to the Eklund Opera Program when you view the video.  I should mention that in this third year of social distancing, there is no "ticket" charge for the zoom talk and video performance so price is not a barrier to your participation in this event.
As in previous years, this musical event is open to UWC members, spouses and guests, so treat it just like you have treated previous year's opera brunches.  It is our most fervent hope that by next year we will be back to partaking in a gourmet brunch at the UMC and then walking over to Macky Auditorium to see next year's opera together.  Remember – you do need to register for the event so that we can provide you with the Zoom link.
Sandy Johnson
Opera Brunch Chair
Register here for the musical non-brunch, Sunday April 24th at 2:00.
2022 Honors Reception 
The University Women's Club cordially invites you to the annual UWC Honors Reception, Tuesday, May 17 from 1-3 pm at the University Memorial Center (UMC).  This is a special occasion when we will honor the 2022 Margaret Willard Award winner and recognize President's Award winners and members who have provided leadership and inspiration in the past.   Hors d'oeuvres and beverages will be served at this free event.  This is an in-person event!!  – and our last club event of the year – look for an Evite in April.
Karon Johnson
Honors Reception Chair
---
SCHOLARSHIPS
---

Message from the Scholarship Chair
First, let me recognize the hard work of the UWC Scholarship Committee members, who have recently so thoughtfully and carefully read through the many applications for the UWC Scholarships, which target non-traditional students at CU, who are at least 24 years of age.  These dedicated committee members are Lauren Charbonneau, Jeanne Fetterman, Sydney Hoerler, and Boyce Sher.
Also in order is a big thank you to you, the UWC membership who, in spite of the lack of in-person events this academic year, nonetheless, have donated so generously to the Scholarship Fund. We are able to again  award 6 Scholarships of $5000 each.
Our committee members will introduce you to the 2022 Scholarship Recipients at the upcoming in-person Scholarship Luncheon at the Boulder Country Club, on April 19 (11:00-2:00).  Mark your calendars and be there!  Our Scholarship Recipients will tell you a little about their life journeys and future goals and dreams. These brief vignettes will give you an idea of how important your donations are for these remarkable young people.
You will find the Scholarship Luncheon information and registration link in this month's MESSAGES, and also on the website. On the website, you will also see how to donate to the Scholarship Fund with just the click of a button.  While at the website, also look for the "Support UWC " section and learn how to sign up for the King Soopers, Safeway, and Amazon Smile charitable rewards programs, which enable automatic donations to UWC, so you have an additional donation at no cost to you!
We hope to see you on April 19th!
Marge Riddle,
Scholarship Chair
Registration for the Boulder 

University

 Women's Club Annual Scholarship Luncheon is open!
Spring into action – register today!
The University Women's Club Annual Scholarship Luncheon will be held on Tuesday, April 19, 2022 at the Boulder Country Club.  Join together as we honor this year's scholarship recipients with the theme, "Celebrate Your Dreams."
We are thrilled that Soft Surroundings in Flatirons Mall will be providing the fashion show this year!  Soft Surroundings has beautiful clothing with a unique style.
Register NOW, so you don't miss this important event!
The UWC is following best practice COVID protocols.  To that end, you MUST show proof of vaccination as a condition for attending. You can either upload a copy of your vaccination card at the time of registration or bring it with you on the day of the luncheon.
We are working with the Boulder Country Club to ensure adequate ventilation and a less crowded seating arrangement.
LINK TO REGISTRATION PAGE — instructions for online registration (save a stamp) or mail-in registration.
Jonette Lucia
Scholarship Luncheon Chair
February Scholarship Donations
Boyce Sher
Charlotte Corbridge
Kathy Randall
Marge Riddle
Pam Swenerton
Groups are meeting in person!.
The Bridge Group, which meets once a month, had its first game afternoon in the first Wednesday in March.
Sunday Afternoon at the Movies Group watched "Licorice Pizza" in March.
The 2nd Monday Book Group read Overstory for their last book.
Snowshoers had a good hike in March!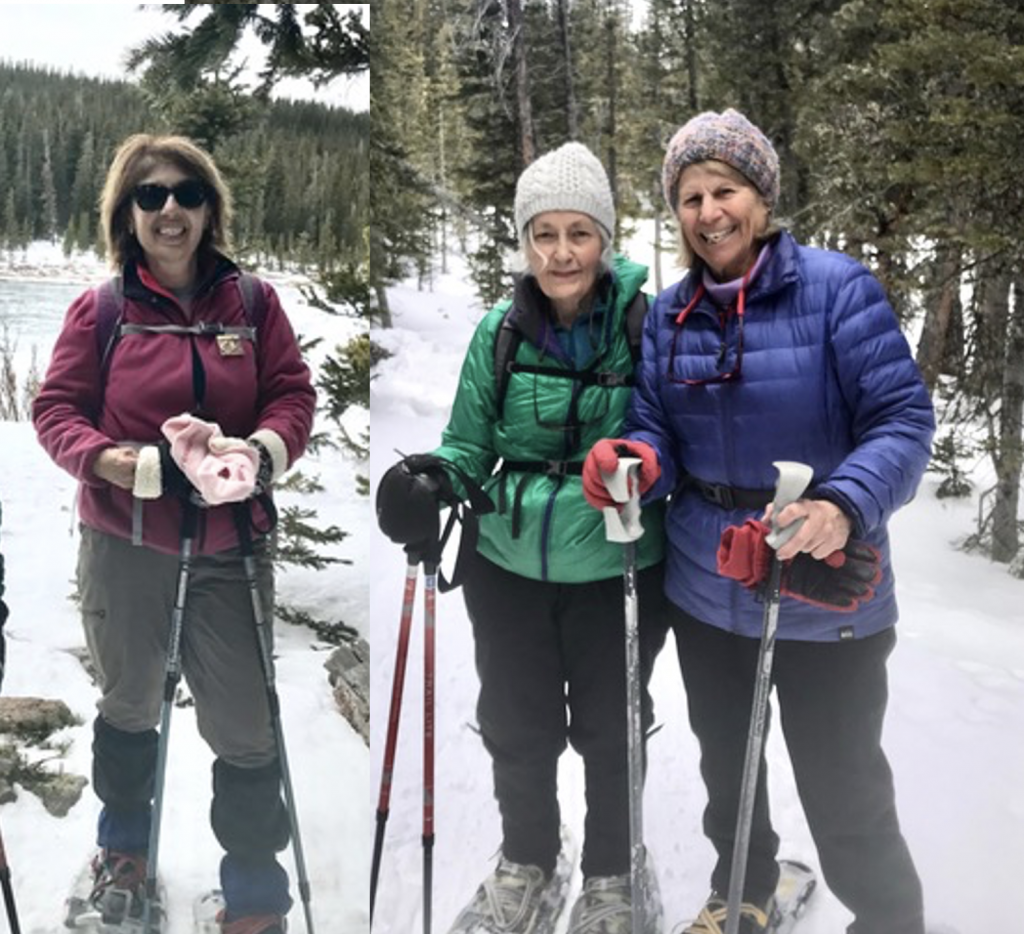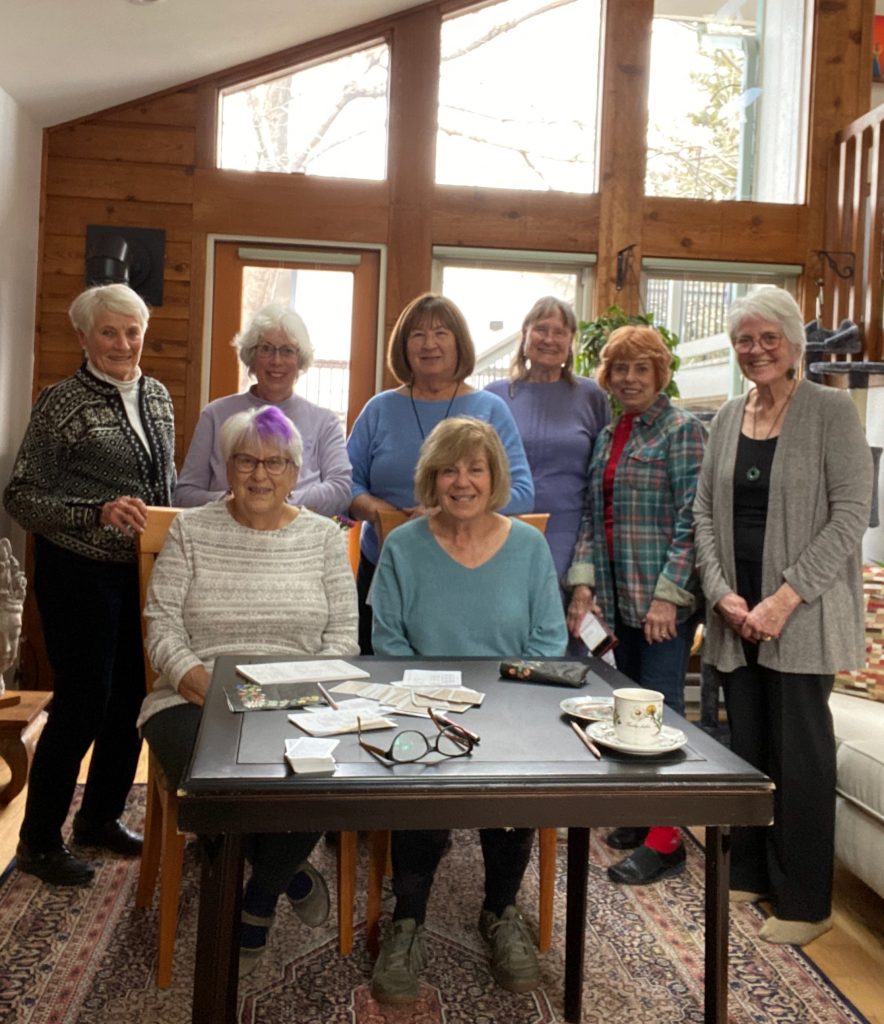 Interest Groups Information
Bicycling – Meets weekly from May through October. Resuming in the spring; Chairs: Betsy Barrett, 602-677-4627; Gail Smith 303-960-5004
Bicycling – Easy Riders – Will resume riding in the spring.  Contact chair for details.  Chair: Dorothy Coltrin 720-527-4704, Becky Palmer 303-449-0884
Book Group – Afternoon – Fourth Tuesday at 1:30 pm at members' homes or on ZOOM.  Vaccinations required. Chair:  Carol Saunders 303-499-3731, Lois Linsky 303-499-2689
Book Group – Biographies – Third Friday at 3:00 pm – ZOOM. Chair:  Zdenka Smith 303-444-8547
Book Group – The Bookies – second Wednesday at 10:00 am. Chair: Kathy Randall 303-746-4528
Book Group – The Original Book Group – Formerly Evening – Second Thursday 3:30 pm. Chairs: Judy Thompson 608-469-6883; Marge Riddle 303-378-0605. This group has been meeting continuously since the 1950's.
Bridge Group – First Wednesday at 1:00 pm. Chair:  Martha Jones, 303-499-0788
French Conversation – All Speaking Levels – 2nd and 4th Tuesday 9:00 – 10:30 am on ZOOM. Chair: Beth Karpf 303- 862-7335
Garden Group –  resuming in the spring. Chairs: Jyotsna Raj  303-447-8831; Jean Rohrschneider 720-542-9788
Golfing – For the casual golfer – 1:00 pm every Thursday at various golf courses, new members welcome. Chair: Susan Planck 303-499-3916
Hiking – Every Friday 9:00 am September -May; 8:30 am June-August in person. Meet at east edge of parking lot on north side of  Macy's lot – Chairs:  Joan (Joanie) Cardone, 303-263-7823; Frieda Holley 303-499-3733
Italian Conversation – Wednesday, 1:30-2:30 pm on Zoom.  Chair: Maxene Wilson, 303-530-4619
On the Road Again – Taking virtual or actual road trips, depending on the COVID situation. Chair: Kathy Randall 303-746-4528
Out to Lunch – Usually Fourth Wednesday, at noon at various local restaurants. Chairs: Jean Rohrschneider 720-542-9788; Jyotsna Raj 303-447-8831
Reader's Theater 2 – Third Monday 4:00 p.m. on Zoom. Patty Ludke  303-817-1020; Kathy Randall 303-746-4528
Snowshoeing – Wednesday when snow is good. Chairs:  Arlene Gerwin 303-494-1307; Joan (Joanie) Cardone 303-263-7823
Spanish Conversation Advanced – Contact chair for details.  Chair: Diana King  303-530-1860
Sunday Afternoon at the Movies – 2nd Sunday,  movies at a theater in Boulder. Chairs:  Kathleen Newton, 720-548-8661; Sharon Nehls 303-494-5778
Groups that are on hiatus 
Music – Unable to organize due to COVID
Needlecraft
Theater Goers, New chair needed
Groups that are at capacity
Book Group Small – Fiction and Non-Fiction, Joyce Bograd
Book Group – Second Monday, Janet Evans
French Conversation, Dot Thompson
To start a new interest group requires at least five members including a chairperson.
If you are interested in starting a new group, please contact the Interest Group Coordinator for more information: Linda Nordberg, Interest Group Coordinator, 978-314-9987.
To form a new book group, contact Kathy Randall, 303-746-4528.
Officers
President – Tamera VanSpriell
President Elect – Norma Portnoy
Past President – Janet Brewer
Secretary & Secy Elect – Karen Bell
Treasurer  – Kathy Herder
Treasurer-Elect – Frieda Holley
Board Members
Communications – Berry Todd
Directory – Diana King
Email / Email Monitoring – Berry Todd
Historian/Yearbook – Vacant
Honors Reception – Karen Johnson
Interest Groups – Linda Nordberg
Lecture Registration – Lynne Barnett
Margaret Willard Award – Patty Ludke
Membership – Arlene Gerwin
MESSAGES – Merry Bullock
New Members – Janet Brewer
Nominating Committee – Kathy Randall
Opera Brunch – Sandy Johnson
Parliamentarian – Frieda Holley
Program Chair – Norma Portnoy
Program Co-Chair – Sharon Nehls
Repository – Diana King
Scholarship Committee – Marge Riddle
Scholarship Luncheon – Jonette Lucia
Telephone Tree – Open
Website – Joyce Spencer
UWC Calendar 2021-2022 
05  Tuesday, Board Meeting, 10:30 a.m.
10   Sunday, MESSAGES Deadline
19   Tuesday , Scholarship Luncheon – Boulder Country Club
24  Sunday – opera "non-brunch" lecture – Guys and Dolls lecture at 2:00 pm
May
03  Tuesday, Tri-board Meeting, 10:30 a.m.
17  Tuesday, Honors Reception