MESSAGES December 2021 – January 2022
---
PRESIDENT'S MESSAGE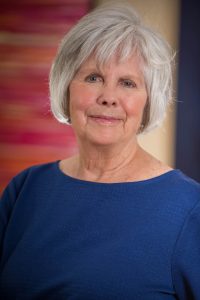 Light itself cannot be seen. We only become aware of its presence when it enables us to see other things.  Author unknown.

Winter Solstice: A Celebration of the Sun
The winter solstice has been a celebration of the sun for millennia. Throughout recorded history, societies across the world have held festivals and ceremonies marking winter solstice, the day of the "sun's rebirth." Many of the world's religions celebrate spiritual holidays during this time of year. These celebrations are steeped in ancient traditions, recorded on parchment, and passed down through the centuries through spoken word and written text.

Light as a Symbol of Hope
Light in many forms is a sign of hope and promise. This idea stems from the relationship of light with darkness. Darkness cannot dispel light, however, the faintest glimpse of a light source can illuminate a dark space. According to Wikipedia, light is one of the most powerful symbols that we have. It's a symbol for life regardless of one's religious, spiritual, cultural, or scientific views. Without sun light, there would be no life.
A Time for Reflection
The winter solstice is a quiet time, a time for you to reflect on your personal journey, a time to consider what you need to do to meet your long-term goals and do the things that enrich your life. It can be a motivating time to give birth to something new. Thus the origin of the New Year's Resolution.
Illuminating the Way
While making your personal resolutions this year, I hope you will include participation in the University Women's Club's many activities as one of your goals. The programs and interest groups have been a beacon of light for many women new to our community and a source of hope for all of our nontraditional students who have received scholarships to complete university educations. I am proud of the contributions our club has made to the betterment of women in the greater Boulder community.

Let us celebrate the year that has been and light a candle of hope for the year to come. May 2022 be a year of inner peace, hope and courage to meet each challenge. May we have just enough light to see the next step.
Tamera Van Spriell
UWC President 2021-2022
DID YOU KNOW?
CU's Scientific Light Shines Brightly
CU Boulder is a global powerhouse for environmental science research that matters. The University is ranked as the #1 university in NASA funding and #1 in the world in earth science and atmospheric sciences (Shanghai Rankings of Academic subjects/Clarivate Analytics 2021).
The winter solstice happens this year on Tuesday, December 21. This is the astronomical first day of winter in the Northern Hemisphere and the shortest day of the year.
The biggest difference between the equinox and the solstice is that a solstice is the point during the Earth's orbit around the sun at which the sun is at its greatest distance from the equator, while during an equinox, it's at the closest distance from the equator.
A ray of hope – CU Boulder and U.N. Human Rights have announced plans to co-host the Right Here, Right Now Global Climate Summit in 2022.
All the light we did not want – December 7, 2021 is the 80th anniversary of the bombing of Pearl Harbor (December 7, 1941).
An interesting twist of fate? The USS Colorado was a historic battleship that went into service in 1923 and saw extended action in WWII in the Pacific Theater, earning seven battle stars for service. As fate would have it, the USS Colorado had been transferred to the Puget Sound Navy Yard in the summer of 1941 and missed the direct attack on Pearl Harbor.
Hopeful or hopeless? The most popular New Year's resolutions for 2021 are exercising more and improving fitness (50% of participants), losing weight (48%), saving money (44%), and improving diet (39%). These goals seem to have been consistent over the last three years. Source: discoverhappyhabits.com
---
UWC 2022 Lectures for January, February and March – not to be missed!
We hope you'll attend the stimulating lectures we've scheduled.  Please register now to attend the January 11  lecture that will be conducted on Zoom at no cost to members or guests.  We hope that the February and March lectures will be in person lecture-luncheons in the University Memorial Center on campus.  However, we will conduct these lectures virtually if the pandemic makes it unsafe for us to convene in person.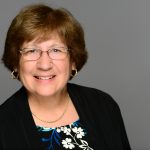 This lecture was cancelled. Please stay tuned for its rescheduling
January 11, 2022 – Famous Women in Science: Navigating a Man's World – Barbara T. Zimmerman, PhD, Founder of Biomedical Communication and Consulting
Women scientists have often been stereotyped as "geeks" or "nerds" who may be brilliant but not really feminine according to the standards of the dominant males of their generation. Dr. Zimmerman will talk about some famous women in science and highlight their accomplishments as well as unique obstacles and challenges they faced in becoming scientists. She will also discuss alternative fields that are attracting them and her own experience in the biomedical field.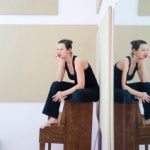 Wednesday, February 9, 2022 – Why Watching Modern Dance is So Hard: 10  Hot Tips to Make It Easier – Erika Randall, Chair of the CU Department of Theatre and Dance
In this pithy, physical, and playful talk, Randall will unpack dance moves like "the hinge," the confounding history of running in concert dance, and how to notice and negotiate our biases when watching bodies in motion.  This historical and "how-to" lecture will prepare you for better dance consumption, particularly of the 2021-2022 CU Theatre & Dance and Artist Series Season.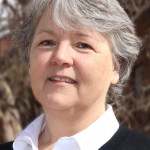 Wednesday March 9, 2022 – Shifting Narratives: How Journalism's Coverage of Mass Shootings Has Evolved – Elizabeth Skewes,  CU, Journalism Department Chair
Please join us as CU's Chair of the Journalism Department shares preliminary findings from her new research on media coverage of mass shootings and school shootings from the 1966 shooting at the University of Texas in Austin to the shooting last year at the Table Mesa King Soopers in our own community. She will discuss how coverage has changed since the mid-1960s and how journalists try to balance the duty to inform the public with the need to treat victims and survivors with an ethic of care.
Thank You for Your Loyalty to UWC!
If you are reading this article you most likely have renewed your UWC membership and have donated to the scholarship fund. We thank you for your loyalty and look forward to seeing you at upcoming UWC events. And thank you for your donations to the UWC Scholarship Fund. Your donations help us to continue to award scholarships to deserving non-traditional CU students.
But sadly, our membership has been declining primarily due to COVID restrictions and isolation.
Last year, we were able to award $30,000 in scholarships. We are fearful that we can no longer increase or even match last year's scholarship monetary awards this year.
So please help us rebuild our membership so that we can continue to offer all our UWC programs and scholarships.
Tell your friends about the UWC!
Invite your friends to the free UWC Lecture Webinars and hopefully live events again soon.
Are you participating in one or more of our many Interest Groups? Why not invite friends to participate as a guest for the day. They are sure to enjoy the experience and want to join.
Tell your friends to check the UWC website boulderuwc.org for up-to-date information about our programs and over 25 Interest Groups only open to UWC members. Encourage your friends to join the UWC by completing the on-line membership form. They can pay dues and make donations via PayPal, Credit Card or check.
If you or they have any questions regarding UWC Membership, please email Arlene Gerwin, Membership Chair at uwcmembershipchair@gmail.com or call 303-494-1307.
---
UWC 2022 Nominations Report
The UWC Nominating Committee consisting of Kathy Randall –Chair, Norma Portnoy, and Jyotsna Raj, has presented the following slate of officers-elect. The UWC Board approved the slate by email in November.  The membership will have the opportunity to vote for the officers in February 2022.
President-Elect 2022-2023 (to serve as President 2023-2024)
Andie Kutinsky, PhD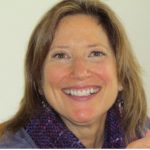 Andie is a relatively new member to UWC having joined on the recommendation of friend and colleague Norma Singer Portnoy in 2019.  She participates in the Spanish Conversation group, the Out to Lunch Group and the Happy Hour/Tea Time Conversations.    Andie is a lifelong educator having been a teacher, principal, Assistant Superintendent for Elementary Schools and a Director of Special Education for Boulder Valley Schools.  Following her 'retirement' she co-founded and was Executive Director of Focal Point; an independent educational consulting company doing transformation work in school systems in Colorado, New York, New Jersey and Texas.  In 2016 she went off on her own to form Kutinsky and Associates which worked with evaluation systems for teachers and administrators in New Jersey and Colorado.
Secretary-Elect 2022-2023 (to serve as Secretary 2023-24)

Kathleen Salzberg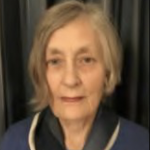 Kathleen has been a member 46 years! She joined in 1975 to participate in the Evening Book Group, of which she is still an active member. Also, an avid hiker in the Hiking Group, she has served UWC as Editor of MESSAGES, Chair of Email Communications, and Secretary. Kathleen worked at the University of Colorado from 1967 to 2002, serving as Managing Editor of the journal Arctic, Antarctic, and Alpine Research.
---
Treasurer-Elect 2022-2023 (to serve as Treasurer 2023-24)
Frieda Holley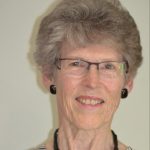 Frieda has been active in the University Women's Club since she retired.  She has been co-chair of the Hiking Group since 2012-13, served as Chair of the Scholarship Committee, was President in 2017-18, and chaired the UWC Centennial History Book Committee, which wrote the book describing the Club's first 100 years, published in late 2019. Prior to her retirement, she worked for over thirty years at Metropolitan State University of Denver both as a Professor of Mathematics and as an administrator in various positions including Associate Vice President of Academic Affairs. Frieda was also active in the League of Women Voters of Boulder County, serving as their treasurer for six years. She is currently Treasurer-Elect and will serve as Treasurer in 2022-23.
---
Happy Hour/Tea Time Conversations via ZOOM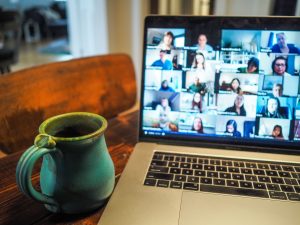 We'd love to have you join one of our Happy Hour/Tea Time conversations. It is a great way to get to know new UWC members, and a great way get to know old friends better. We meet twice a month, the first and third Tuesday at 4:00. Contact Kathy Randall (katherineran at gmail dot com) to reserve a spot for one or both conversations or to sign up for automatic inclusion for the rest of the UWC year.
December 7: Tell us the worst, best, scariest, or funniest hotel experience you ever had.
December 21: What is one of the best compliments you ever received and the story behind it.
January 4: What is one memory from the past year (2021) that you never want to forget.
January 18: Tell us your favorite movie musical (or 2 or 3 if you can't decide) and why.
Reminders of the upcoming topic will be emailed only to members who have signed up for the conversation or the series.
SAVE THE DATE – Scholarship Luncheon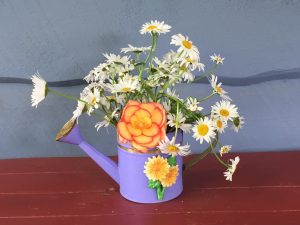 Boulder University Women's Club Scholarship Luncheon will be held on Tuesday, April 19, 2022 at the Boulder Country Club.  Join as we honor the scholarship recipients with the theme, "Celebrate Your Dreams."
This year we are excited to announce that Soft Surroundings will be doing the fashion show!!!  They have beautiful clothing with a unique style. We are looking forward to seeing you on April 19.
Mark your calendars now so you don't miss this important event!
---
SCHOLARSHIPS
---
Message from the Scholarship Chair
We are into the time of the year when family traditions often rise in importance and making and fulfilling gift lists move to the top of many agendas.  I am hoping that this year members will remember their UWC "family" and one of its most important traditions – awarding scholarships to non-traditional students at CU.  This tradition has been on-going since 1982, and since that time has provided scholarships to well over 300 students.  But this UWC tradition has touched so many more lives, since so many of our recipients  have subsequently gone on to give their time and talents to benefit others.
Most likely because of the schedule disruptions of the pandemic, our member numbers are somewhat lower than pre-pandemic levels.  However, as our Scholarship Committee begins work next month on the process of selecting our 2021-22 Scholarship recipients, we do not expect to see a reduction in the need or number of hopeful candidates!    So, a special plea to our member family –  as you go about formulating your "gift list" for this season, please remember the UWC Scholarship Fund and consider allotting some of the funds that you didn't spend on in-person Lecture Luncheons this fall to an extra donation now!  Our members came through wonderfully last year and deserve congratulations for that accomplishment.  So let's  honor this important tradition and show that we are a strong family and can do it again!
It is so easy to donate – just click here or go to the UWC website (boulderuwc.org) and look under Scholarships. And, do keep in mind in this special season of the year that donations can always be made  "in honor of" or "in memory of."
While at the website, also look for the "Support UWC " section and learn how to sign up for the King Soopers and Amazon Smile charitable rewards programs, which enable automatic donations to UWC, so you have an additional donation at no cost to you!
Marge Riddle
Scholarship Committee Chair
Jane Allen
Judith Auer
Sandra Bainbridge
Betsy  Barrett
Inger Bell
Marcella Bentley-Salmon
Dianne Bernier
Jennifer Bohlin
Merry Bullock
Anne P. Burke
Julianne Cassady
Mary Clough
Cathy Cloutier
Amy Cox
Cassandra D'Agostino
Mary Ann Dangelo
Marianne DeAlwis
Dee Dee Diamond
Toni Erickson
Jeanne Fetterman
Elizabeth Fox
Constance Frank
Janet Freeman
Marty Frick
Mary Friedrichs
Susan Gesundheit
Mary Greenwald
Amy Grollman
Barbara Hau
Isabelle Henderson
Liz Hinebauch
Barbara Huff
Betty Huff
Lois Linsky
Mary McClanahan
Janet Nuzum
Lynn Peterson
Jean Rachubinski
Rita Riis
Phyllis Schwartz
Marion K. Selbin
Harriet Simons
Marilyn Whittaker
Sherry Woodruff
Louisa M. Young
In Memoriam
Kathy Randall in memory of Miriam Ross King, daughter of Virginia Ross
Julia Smyth in memory of Miriam Ross King
Merry Bullock in memory of Kathleen Peterson
INTEREST GROUPS
---
Interest Group News
---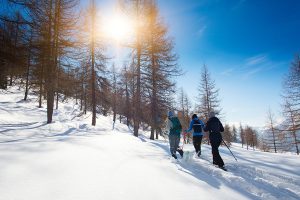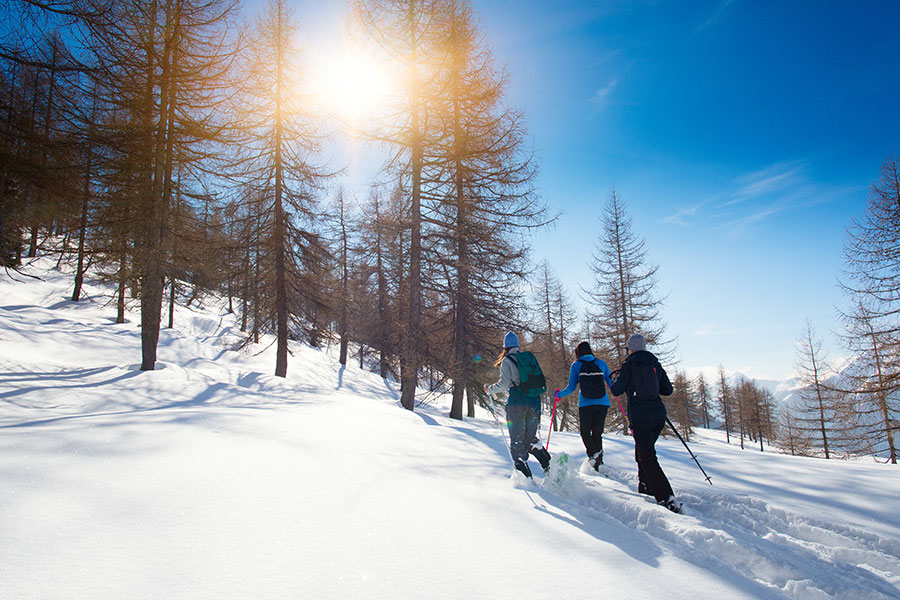 Think 

Snow – Join the UWC Snowshoeing Group!
What better way to enjoy the Colorado snow that's sure to be accumulating soon, then to join the UWC Snowshoeing group. We are planning to snowshoe on those Wednesdays when the snow and temperature are ideal. And as many of you know, we have wonderful snowshoeing trails in the area- like Caribou Ranch and Brainard Lake- just to name two. We will meet in the morning at a central location then carpool to the trails. To ensure that you don't miss an opportunity to snowshoe with us, call or email the Chairs to have your name added to our email list- Arlene Gerwin 303-494-1307 or Joanie Cardone 303-263-7823. (Our email addresses are in the UWC Directory.) 
Hope to see you on the snowshoe trails this Winter.
---
Looking for Members
Book Club Opening – The original 4th Tuesday, 1:30 book club has openings. Please contact co-chairs Carol Saunders or Lois Linsky
Sunday Afternoon at the Movies – second Sunday of the month – Contact Chair Kathleen Newton, 720-548-8661.
---
Interest Groups Information
Bicycling – Meets weekly from May through October. Resuming in the spring; Chairs: Betsy Barrett, 602-677-4627; Gail Smith 303-960-5004
Bicycling – Easy Riders – Will resume riding in the spring.  Contact chair for details.  Chair: Dorothy Coltrin 720-527-4704, Becky Palmer 303-449-0884
Book Group – Afternoon – Fourth Tuesday at 1:30 pm at members' homes or on ZOOM.  No meeting in December. Vaccinations required. Chair:  Carol Saunders 303-499-3731, Lois Linsky 303-499-2689
Book Group – Biographies – Third Friday at 3:00 pm – ZOOM. Chair:  Zdenka Smith 303-444-8547
The Original Book Group – Formerly Evening – Second Thursday 3:30 pm. Chairs: Judy Thompson 608-469-6883; Marge Riddle 303-378-0605. This group has been meeting continuously since the 1950's. See below – at capacity.
Bridge Group – First Wednesday at 1:00 pm. Chair:  Martha Jones, 303-499-0788
French Conversation – All Speaking Levels – 2nd and 4th Tuesday 9:00 – 10:30 am on ZOOM. Chair: Beth Karpf 303- 862-7335
Garden Group –  resuming in the spring. Chairs: Jyotsna Raj  303-447-8831; Jean Rohrschneider 720-542-9788
Golfing – For the casual golfer – 1:00 pm every Thursday at various golf courses, new members welcome. Chair: Susan Planck 303-499-3916
Hiking – Every Friday 9:00 am September -May; 8:30 am June-August in person. Meet at east edge of parking lot on north side of  Macy's lot – Chairs:  Joan (Joanie) Cardone, 303-263-7823; Frieda Holley 303-499-3733
Italian Conversation – Wednesday, 1:30-2:30 pm on Zoom.  Chair: Maxene Wilson, 303-530-4619
Needlecraft – 2nd Thursday at 1:30 pm. Chair Ginnie Ross, 303-442-6014
On the Road Again – Taking virtual or actual road trips, depending on the COVID situation. Chair: Kathy Randall 303-746-4528
Out to Lunch – Usually Fourth Wednesday, at noon at various local restaurants. Chairs: Jean Rohrschneider 720-542-9788; Jyotsna Raj 303-447-8831
Reader's Theater 2 – Third Monday 4:00 p.m. on Zoom. Patty Ludke  303-817-1020; Kathy Randall 303-746-4528
Snowshoeing – Wednesday when snow is good. Chairs:  Arlene Gerwin 303-494-1307; Joan (Joanie) Cardone 303-263-7823
Spanish Conversation Advanced – Contact chair for details.  Chair: Diana King  303-530-1860
Sunday Afternoon at the Movies – 2nd Sunday,  movies in Boulder. Chairs:  Kathleen Newton, 720-548-8661; Sharon Nehls 303-494-5778
Groups that are on hiatus 
Music – Unable to organize due to COVID
Theater Goers, New chair needed
Groups that are at capacity
Book Group Small – Fiction and Non-Fiction, Joyce Bograd
Book Group – The Bookies, Kathy Randall
Book Group – Second Monday, Janet Evans
French Conversation, Dot Thompson
To start a new interest group requires at least five members including a chairperson.
If you are interested in starting a new group, please contact the Interest Group Coordinator for more information: Linda Nordberg, Interest Group Coordinator, 978-314-9987).
To form a new book group, contact Kathy Randall, 303-746-4528.
---
NOMINATIONS SOUGHT
Do You Know an Outstanding Woman in the Boulder Community?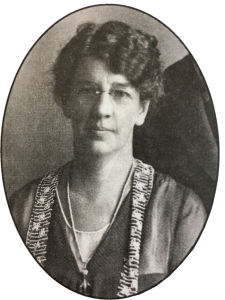 The University Women's Club is soliciting nominations for the Margaret Willard award for 2022.  The award, named after the first president of the women's club, is presented annually to a woman who has enhanced the quality of life for women in Boulder and/or on the CU Boulder Campus, is an exceptional role model, and has brought honor to all women through her accomplishments.
Nominees may be connected to CU Boulder in some way or be members of the Boulder Community.  There are hundreds of women  who fit these criteria. Look around and find that special woman and then nominate her so we can celebrate her while honoring Margaret Willard.
Please submit a nomination  by March 1, 2022. Nominations consist of the nominee's name, a brief description of why she is deserving of the award, and supporting letters. The form can be accessed here. You can complete it online or print it out and send to the Award Committee Chair Patty Ludke, 2938 Kalmia Ave #21, Boulder CO 80301.
Questions?  Contact Patty Ludke, Chair MWA (303-817-1020).
---
---

Reminder:
Support UWC Through Shopping
Look at this!




You can raise funds for UWC at NO COST TO YOU!
King Soopers and Amazon both have programs that will donate a percentage of your qualifying purchases to UWC at no cost to you whatsoever!  Even better, once you're set up, everything happens automatically.  It's "easy peasy!"  University Women's Club hopes that as many members as possible will enroll in these programs and designate UWC as the recipient of these donations.  And to make it happen, we're here to help you get enrolled.
King Soopers shoppers can join their Community Awards Program and Amazon customers can join the Amazon Smile Program.  The vast majority of our members frequent both companies on a regular basis and should join both programs.  For that matter, let's also get our spouses, children, and adult grandchildren to join these programs to help us raise funds.
The decision to participate is truly a no-brainer!
Support UWC When Shopping at King Soopers
With the King Soopers Community Rewards program, you can support UWC with every purchase.  You'll simply need to create an online account and then register your Loyalty ("Shoppers") Card to link it to UWC.  Purchases at King Soopers would generate an annual gift of approximately $115 for a single-occupant household and $230 for a two-person household.
Please click here for instructions on how to do this.
Designate UWC in the Amazon Smile Program
With AmazonSmile, you'll automatically help UWC every time you shop, with no cost to you of either time or money.  You can link your Amazon account to the University Women's Club through the AmazonSmile Program.  Then just shop using the AmazonSmile website (smile.amazon.com) and UWC will earn a percentage of your qualifying purchases.  Tens of millions of products on AmazonSmile are eligible for donations.
Please click here for instructions on how to do this.
Thank you!
THANK YOU FOR PARTICIPATING in this program to help UWC raise needed funds.
---
Member Acknowledgement
Membership Courtesy
If you know of a member who would appreciate a card, note, or any personal contact due to illness, death, or other reasons for support, please inform UWC at boulderuwc@gmail.com.
Members in Memoriam
As information to members, and to remember those who have passed away, the UWC Board is beginning an "in Memoriam" section on the website. This section will honor those UWC members who have passed away in the current year. If you are aware of UWC members who have left us, please let Joyce Spencer, webmaster, know the member's name.
Officers
President – Tamera VanSpriell
President Elect – Norma Portnoy
Past President – Janet Brewer
Secretary & Secy Elect – Karen Bell
Treasurer  – Kathy Herder
Treasurer-Elect – Frieda Holley
Board Members
Communications – Berry Todd
Directory – Diana King
Email / Email Monitoring – Berry Todd
Historian/Yearbook – Vacant
Honors Reception – Karen Johnson
Interest Groups – Linda Nordberg
Lecture Registration – Lynne Barnett
Margaret Willard Award – Patty Ludke
Membership – Arlene Gerwin
MESSAGES – Merry Bullock
New Members – Janet Brewer
Nominating Committee – Kathy Randall
Opera Brunch – Sandy Johnson
Parliamentarian – Frieda Holley
Program Chair – Norma Portnoy
Program Co-Chair – Sharon Nehls
Repository – Diana King
Scholarship Committee – Marge Riddle
Scholarship Luncheon – Jonette Lucia
Telephone Tree – Open
Website – Joyce Spencer
UWC Calendar 2021-2022 
December

07  Tuesday, Board Meeting, 10:30 a.m.
January 2022
04  Tuesday, Board Meeting, 10:30 a.m.
10  Monday, MESSAGES Deadline (for February MESSAGES)
11   Tuesday, Lecture  11:00 a.m.
tbd New Member Wine and Cheese, depending on COVID situation
February
01  Tuesday, Board Meeting, 10:30 a.m.
09 Wednesday, Lecture  11:00  a.m. NOTE CHANGE IN DAY OF WEEK
10  Thursday, MESSAGES Deadline
March
01  Tuesday, Board Meeting, 10:30 a.m.
09 Wednesday, Lecture  11:00 a.m.  NOTE CHANGE IN DAY OF WEEK
10  Thursday, MESSAGES Deadline
13  Sunday, Opera Brunch
April
05  Tuesday, Board Meeting, 10:30 a.m.
10   Sunday, MESSAGES Deadline
19   Tuesday , Scholarship Luncheon
May
03  Tuesday, Tri-board Meeting, 10:30 a.m.
17  Tuesday, Honors Reception