MESSAGES September 2023

Greetings, UWC members, and welcome to an exciting NEW YEAR.

We begin with our annual complimentary Membership Coffee
Tuesday, September 12, 10:30 a.m.
outside in the fresh air at
The Shelter at Viele Lake
South Boulder, Harlow Platts Park,
1360 Gillaspie Drive
Enjoy coffee and pastries, information, and sign-ups for our 25+ Interest Groups, a schedule of our exciting lectures for 2023-2024, ample parking, and best of all, we will see each other again after a long summer holiday!
No registration needed! Just come at 10:30, bring a camp chair or two, and relax and enjoy.
See you September 12!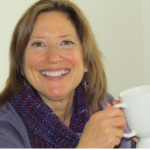 Hi UWC Members —
As the 2023-2024 season begins, I am thrilled to be sharing my first newsletter with you as your President for this year.
My focus for the year is to zero in on our twin missions of Sisterhood and Service, with the emphasis on Sisterhood. This is the perfect time for us. This summer brought the Taylor Swift Eras tour and the Barbie Movie. With these and other events, there has been a new emphasis on the role of women in our culture. The thing is, we've always known who we were and how hard our jobs have been. Our group of women have also known our strength to change the world. It's time to use this fun little corner of Boulder to demonstrate that women banded together have been running the world for a long time. Sorry Beyonce, we got here first.
Towards that end, I want to direct you to our variety of interest groups and activities. If you like to have lunch with friends, want to learn a new language or resurrect one you learned in your youth, like to hike, bike, read or act, we've got a group for you!  Come and enjoy your passions with a group of women who will just blow you away with their life experiences and fun-loving 'can do' attitudes! Go to www.boulderuwc.org and find something of interest to you.
Want to start a new group? Choose a leader, get four additional people together and contact Linda Nordberg a lcnordberg at aol dot com. Or, better still, bring a friend and create a new interest group at our complementary New Members Coffee on September 12 at the shelter/picnic tables at Harlow Platts Park/ Viele Lake in Boulder. Finally, check out our slate of topics for this year's Lecture Luncheon Series. These topics will be popular, and seating is limited, so sign up early!
As always, whether returning or new, I'd love to get to know you. Please, seek me out when you see me at the next UWC event!
See you at Viele Lake!
Andie Kutinsky
2023-2024 UWC President
Time to Renew Your UWC Membership
Did you know? The UWC "year" for membership runs from August – July. This means that September is the ideal time to pay your dues for another full year of UWC activities.
Membership dues remain at $35 and cover the UWC year from August through July. Your $35 dues include a $5 donation to the scholarship fund. (If you paid dues or joined UWC after April 1, 2022, we count your membership paid for the year. Thank you!)
This year it is easier than ever to renew your dues –Just click on this link.
You can pay via credit card (not PayPal), PayPal, or check. Read the instructions and complete the membership form on the UWC website.
And while you are at it –
Tell us the names of friends to invite to UWC Membership (you can fill these in on the membership form), and if you are so inclined, make an additional donation to the UWC scholarship fund – also available from the Membership form!
UWC Membership brings you so many benefits. We are excited that almost all UWC events will be held in person!
September Membership Coffee/Tea
Five lecture luncheons beginning in October
ZOOM webinar on preparing for death of ourselves and loved ones
Happy Hour/Tea Time Conversations via Zoom
Opera Event
Scholarship Luncheons
Honors Reception
UWC Membership Directory
Interest Group activities
MESSAGES newsletter to keep you informed of all the UWC activities.
Thank you for taking the time to renew your UWC membership and for your donation to the scholarship fund. We look forward to seeing you at upcoming UWC events. 
If you have any questions regarding UWC Membership, please email Merry Bullock, Membership Chair at uwcmembershipchair@gmail.com.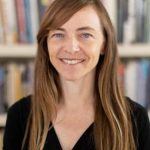 Lecture Luncheon #1
FRIDAY October 6, 2023 – UMC Aspen Room
June Gruber – Discovering the Science of Happiness
Lecture Luncheon #2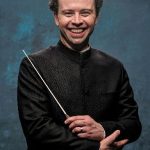 TUESDAY November 7, 2023 – UMC 235
Devin Patrick Hughes – The Conductor's Relationship with the Music, Orchestra, and Audience
Devin Patrick Hughes is Music Director and Conductor of the Boulder Symphony and Arapahoe Philharmonic.
Read more and register for Lecture Luncheon 2 here.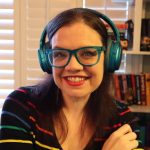 Lecture Luncheon #3
TUESDAY January 9, 2024 – UMC 235
Casey Fiesler – Issues with Artificial Intelligence (AI)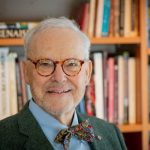 Lecture Luncheon #4
TUESDAY, February 13, 2024 – UMC 235
Gerry Hudson – The Russian-Ukraine War: Two Years Later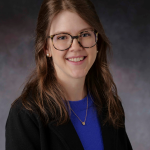 Lecture Luncheon #5
TUESDAY March 19, 2024 – UMC 235
Rebecca Cox – Sleep, Insomnia, and Aging
---
Happy Hour/Tea Time Conversations via ZOOM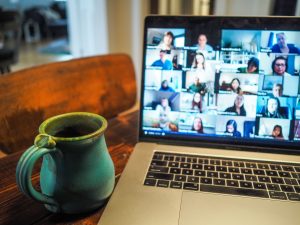 After our summer hiatus, we're ready to resume our Happy Hour/Tea Time Conversations. It is a great way to get to know new UWC members, and a great way get to know old friends better. We will continue to meet via Zoom for 50 minutes to an hour. The invitation goes out to signed up individuals the day of the meeting.
Our first meeting will be September 19 at 4:00. After that we will meet every third Tuesday at 4:00. Contact Kathy Randall (katherineran at gmail dot com) to reserve a spot for the conversation or to sign up for automatic inclusion for the UWC year.
Topics Coming Up (sometimes we're serious, sometimes silly, sometimes informative; always interesting!)
September 19, 2023: Tell us something fun or interesting or important or [you choose] that you did this summer.
October 17, 2023: Tell us something that you know that not everybody knows. Example: You know the very best way to get ice off your sidewalk; you know exactly what should, and should not, go into your recycling or compost; you know some obscure fact that you find interesting or weird. Serious or frivolous. Something you wish EVERYONE knew, or something that makes no difference at all.
Message from the Scholarship Chair
As we begin this academic year, I want to congratulate our membership for a job well done! Thanks to the great generosity of our members, we were again able to award scholarships totaling $30,000 for this coming academic year, which was $5,000 each to six outstandingly deserving students. What a wonderful testament to the dedication of our members to an important goal of our organization!
September is the month we typically have new members join us, so I want to take this opportunity to let our new members know that providing scholarships to nontraditional students has been a core activity of the University Women's Club for many decades. These are students, at least 24 years old, who have had their college studies interrupted and have typically encountered significant financial or other hardships. They nonetheless have shown remarkable perseverance and motivation to overcome difficulties and reach their goals. Be sure to read the inspiring stories of both our 2022 and 2023 recipients on the UWC website.
As we begin this academic year, I am hopeful that our membership will again recognize the immense value of their donations to these deserving students. The recent inflation, which we have all experienced, has likely been particularly hard on nontraditional students, so please consider an extra donation to the Scholarship Fund when you pay your membership dues or register for a Lecture Luncheon. You can also donate at any time – see instructions online.
Also, let me tell new members and remind our returning members that you can support UWC just when buying groceries! The donation instructions include information on how to sign up for the King Soopers or Safeway charitable rewards programs, each of which contributes 5% of what you spend to UWC.  So, you can donate to UWC at NO cost to you, just when doing your grocery shopping! What could be easier!
UWC members –let's keep up this important work and match or exceed last year's success!
Marge Riddle
UWC Scholarship Chair
Scholarship Donations (May-mid August 2023)
Sandra Bainbridge
Lynne Barnett
Karen Bell
Elizabeth Black
Sherry Bruff
Carmen Caver
Sue Collard
Charlotte Corbridge
Marie Dacey
Alice Doyle
Judy Duffield
Mary Anna Dunn
Kitty Edwards
Catherine Ertz
Jane Etzel
Jeanne Fetterman
Linda Fulton
Helen Goldman
Carol Green
Linda Groth
Linda Hattel
Frieda Holley
Anne Hudson
Diana King
Jonette Lucia
Karen Neff
Kathy Randall
Marge Riddle
Jean Roche
Tamera Van Spriell
---
In Memoriam
Molly Morton, donation from Kathy Randall
Marion Selbin, donation from Kathleen Salzberg
---
DID YOU KNOW? – September
From a Few Grew Many
The University Women's Club is almost 104 years old. It grew out of a Faculty Women's Club at the University of Colorado, which had its first meeting on December 12, 1919, at the Norlin home. George Norlin was the fifth president of CU, and his wife hosted the meeting. At first membership was limited to faculty wives and female faculty members. Today the UWC is open to any woman who is a member or friend of the University.
In the Beginning
In 1919, an estimated 598,000 students were enrolled in American colleges. One hundred years later, nearly 20 million students are enrolled in college.
While college attendance has increased dramatically, so have costs. Calculating the cost of attending college over time is challenging, because few Americans attended college during the first half of the 20th century and there is limited information on the cost of college before the 1960s. We do know, however, that in the early 1900s, college was mostly reserved for wealthy white men. For example, in 1920 Stanford charged $160 ($2160 in 2021 dollars) per year. At the University of Pennsylvania, the annual cost of tuition and fees for a first-year undergraduate was $300. It wasn't until the Servicemen's Readjustment Act of 1944, better known as the GI Bill of Rights, that college access increased to include large swaths of veterans. The Higher Education Act of 1965 increased accessibility for women and minorities.
The University of Colorado 100+ Years Later
The costs of attending the University of Colorado as an undergraduate today are staggering by comparison. For example, total costs for In-State Students are $33,466 (Tuition/Fees $13,106, Books $1,200, Room & Board $16,146 and Other $3,014). Out-of-State students pay much more for tuition/fees ($40,356) while the remaining charges are the same for a total of $60,716 per year.
Several CU Boulder graduate school specialty programs were ranked in the top 50 in the nation by U.S. News & World Report
In 2020 CU Boulder's atomic/molecular/optical physics program is ranked second nationally. Other CU Boulder programs ranking in the top 10 are environmental law (8), ceramics (5), quantum physics (6), physical chemistry (10), and aerospace engineering (10).
U.S. News & World Report also ranked the Education school 29th, the Engineering school tied for 23rd, the Law school tied for 45th, and the Business school tied for 79th for 2020.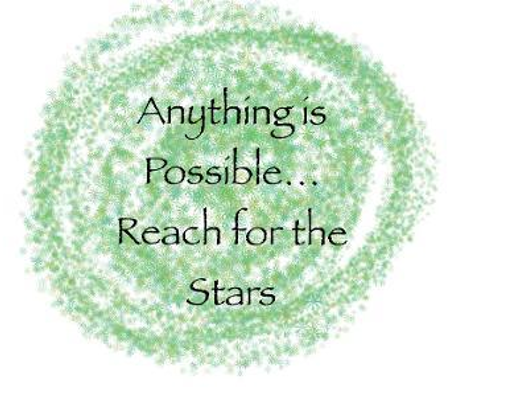 SAVE THE DATE!

The 2024 University Women

'

s Club Annual Scholarship
Luncheon will take place on Tuesday, April 16, 2024!
---
The University Women's Club Annual Scholarship Luncheon will be held on Tuesday, April 16, 2024, from 11:00 a.m. to 2:00 p.m. at the Boulder Country Club.
Join University Women's Club friends as we honor the 2024 scholarship recipients with the theme, "Anything is Possible…Reach for the Stars."
Stay tuned for more information in the coming months.
Scenes from Interest Group meetings
Summer Meeting of Interest Group Chairs at Linda Nordberg's home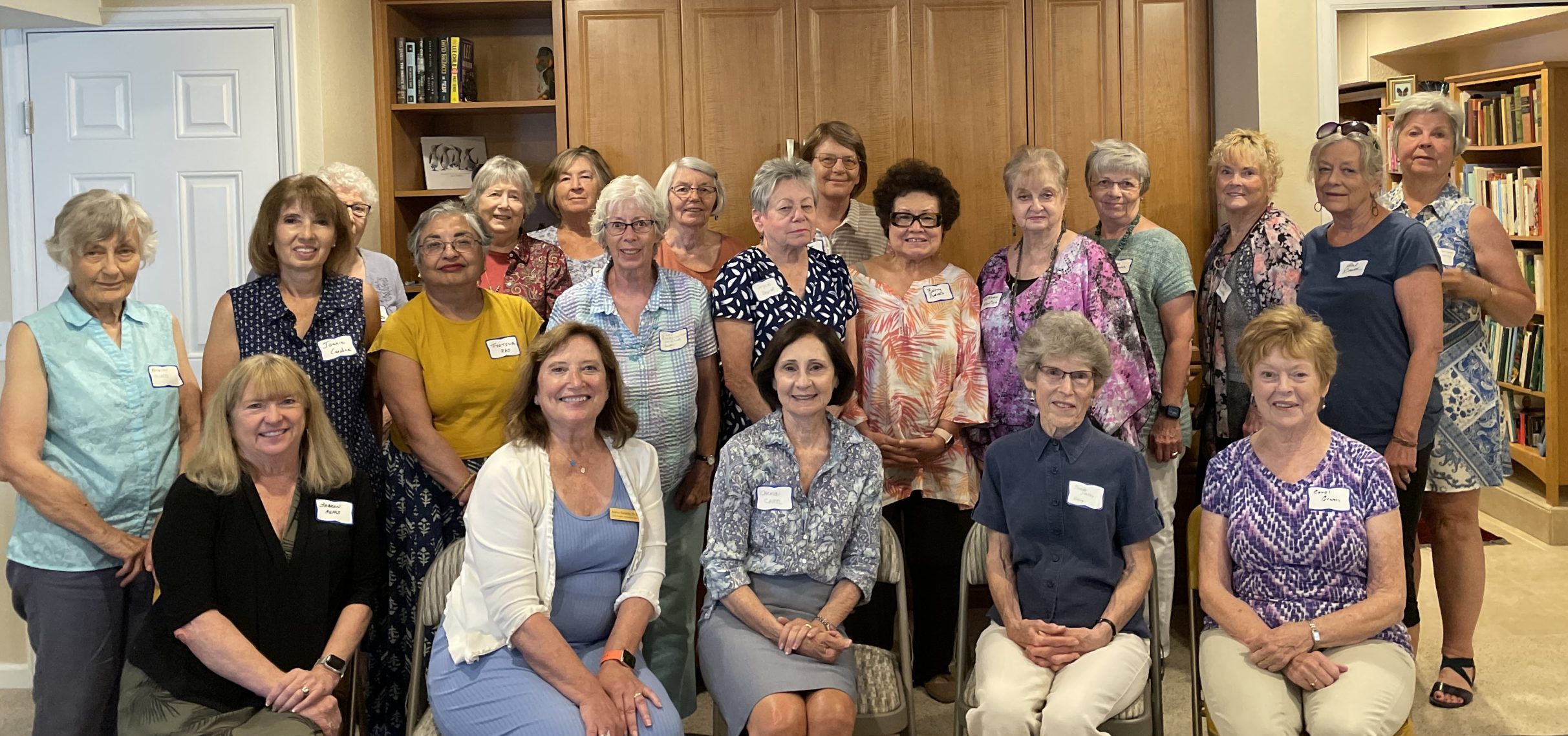 June Out to Lunch Bunch at Casa Alegre in Louisville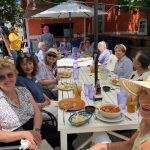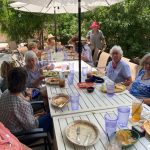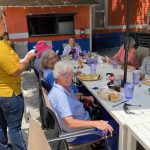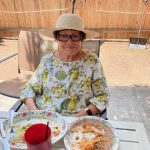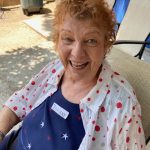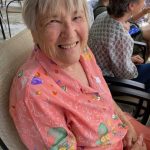 For our final On the Road Again adventure for the 2022-23 UWC year, we visited Luvin' Arms, a sanctuary for abused and neglected farm animals in Erie. We enjoyed a tour where we met all of the residents – 10 different species. We heard inspiring stories, and discovered the 'WHY' of what the organization does. We shared a bring-a-bag-lunch picnic together on the Luvin' Arms grounds. See more about Luvin' Arms here: https://luvinarms.org/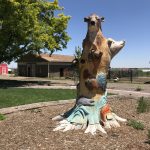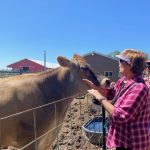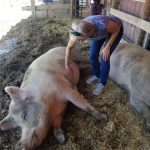 Garden Group July outing to the Gardens at Spring Creek in Fort Collins. They have a small but nice Butterfly House, a whole wall covered with plants, and a Xeric Demonstration garden.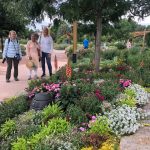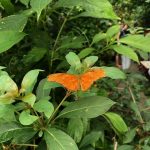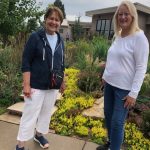 July Sunday Afternoon at the Movies. The movie was The Lesson and the group went to the Twisted Pine afterwards for discussion.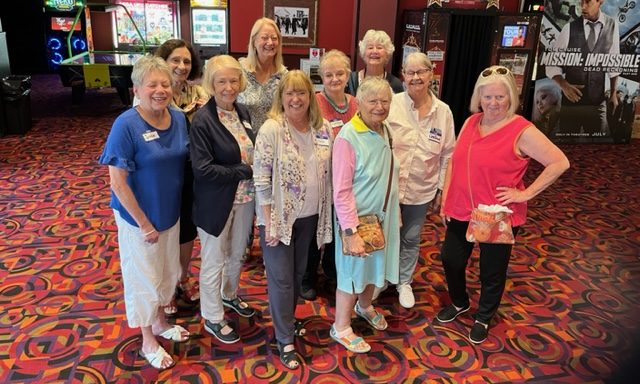 August Sunday Afternoon at the Movies. The movie was Sound of Freedom.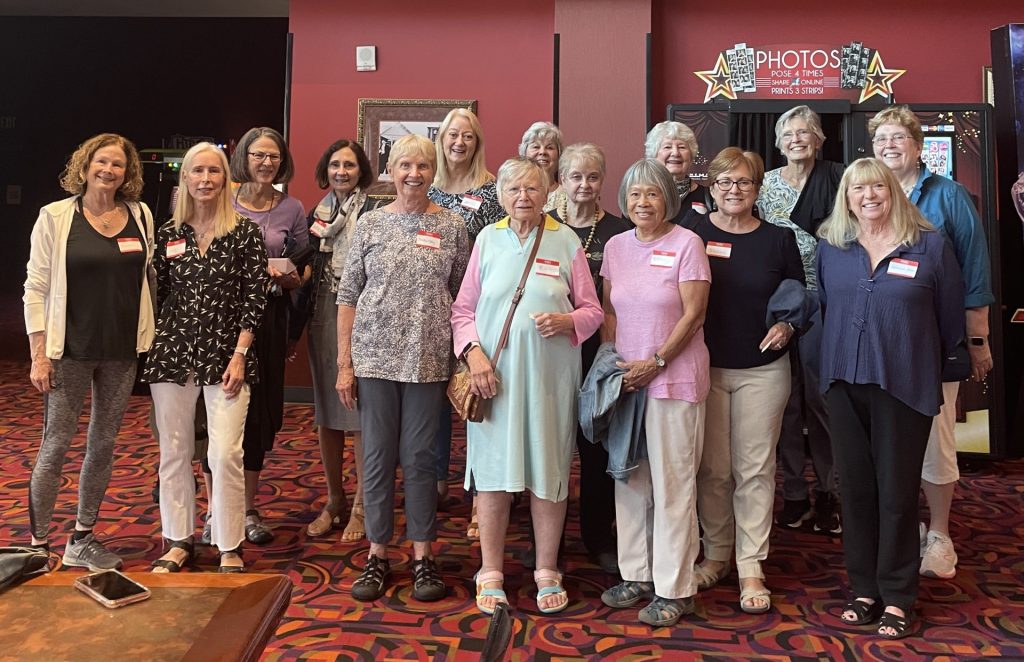 Interest Groups Information
Bicycling – Meets weekly on Thursdays from May through October. Chairs: Gail Smith 303-960-5004; Susan Lee 303-974-8969. We start with a couple of shorter rides and work up to around 20+ miles each ride. We have a couple of levels of riders, but faster riders will wait until all riders catch up. Electric bikes are welcome.
Bicycling – Easy Riders – Meets sporadically on Tuesdays.  Contact chair for details.  Chair: Dorothy Coltrin 720-527-4704.
Book Group – Afternoon – Fourth Tuesday at 1:30 p.m. at members' homes or on ZOOM.  Vaccinations required. Chairs: Mary Clough 303-522-8692; Lois Linsky 303-499-2689.
Book Group – Biographies – Third Friday at 3:00 p.m., in person. Chair: Beth Rauch 303-746-9414.
Book Group – Mysteries – Third Monday 2:00 p.m. at chair's home in Boulder. Chair: Betty Barnes 512-657-6584.
Book Group – The Original Book Group – Formerly Evening – Second Thursday at 2:45 p.m. Meetings may be held outside when weather permits. Up-to-date vaccinations are required for indoor meetings, masks are optional. Chairs: Kathleen Salzberg 303-499-3128; Ellen Gille 720-836-2365. This group has been meeting continuously since the 1950s.
Bridge Group – Chair:  Karen Neff 303-494-0467; also seeking beginner players to start a new Beginners' Group.
French Conversation – All Speaking Levels – Dates and times to be determined. Chair: Zdenka Smith 303-330-2856.
French Conversation Group 1 – Every Wednesday year round at 1:30 pm. INcludes 8 sessions per semester with a paid native speaker. Limited openings. Contact chair for details. Chair: Dot Thompson, thompsondot at hotmail dot com.
Games Group – It's Anyone's Game – Board and card games. Second Wednesday from 1:30 – 4:00 p.m. at home of Chair in Louisville. Contact chair to join. Chair:  Kathleen Newton 720-548-8661.
Garden Group –  Third Wednesday at 11:00 a.m. Chairs: Jyotsna Raj  303-447-8831; Jean Rohrschneider 720-542-9788.
Golfing – For the Casual Golfer – 1:00 p.m. every Thursday at various golf courses, new members welcome. Chair: Susan Planck 303-499-3916.
Hiking and Strolling – Every Friday 9:00 a.m. September – May; 8:30 a.m. June – August. Meet at southern end of the east side of covered parking lot opposite the lower-level east entrance to the former Macy's – Chairs: Joan (Joanie) Cardone 303-263-7823; Frieda Holley 303-499-3733.
Italian Conversation – Wednesday, 2:00 – 3:00 p.m. on Zoom.  Chair: Maxene Wilson 303-530-4619.
Music – Second Monday afternoon of most months in members' homes, providing a venue for musical performers to meet and share their love of music in an intimate setting.  Chairs:  Judy Owens 720-562-8064; Carol Green 802-363-1868.
Needlecraft – Third Thursday in September (Thursday) at 1:30 p.m. for planning meeting. Chair: Ginnie Ross. 
On the Road Again – Ooccasional in person road trips. Chair: Kathy Randall 303-746-4528.
Out to Lunch – Usually Fourth Wednesday, at noon at various local restaurants. Chairs: Jean Rohrschneider 720-542-9788; Jyotsna Raj 303-447-8831.
Readers' Theater 2 – Third Monday 4:00 p.m. at the main Boulder Library. Chairs: Patty Ludke 303-817-1020; Kathy Randall 303-746-4528.
Spanish Conversation Advanced – Contact chair for details.  Chair: Diana King  303-530-1860.
Sunday Afternoon at the Movies – Usually second Sunday,  to see movies at a theater in Boulder or nearby theater. Chairs: Sharon Nehls 303-494-5778; Carmen Caver 803-606-5619.
Groups that are on hiatus 
Theater Goers, New Chair needed. Contact Linda Nordberg, Interest Group Coordinator if interested  978-314-9987.
Groups that are at capacity
Book Group – The Bookies – Kathy Randall 303-746-4528.
Book Group Small – Fiction and Non-Fiction, Joyce Bograd.
Book Group – Second Monday, Janet Evans.
Bridge Group Intermediate leval – First Wednesday Chair:  Karen Neff
To start a new interest group requires at least five members including a chairperson.
If you are interested in starting a new group please contact the Interest Group Coordinator for more information: Linda Nordberg Interest Group Coordinator, 978-314-9987.
To form a new book group, contact Kathy Randall, 303-746-4528.
Officers
President – Andie Kutinsky
President Elect – Anne Hudson
Past President – Norma Portnoy
Secretary – Kathleen Salzberg
Secretary Elect – Sharon Nehls
Treasurer & Treasurer Elect – Frieda Holley
Board Members
Acknowledgments Co-Chairs
For Tax Purposes – Merry Bullock (all donations); Frieda Holley (large donations)
For Personal Notes – Sharon Nehls
Advisory/Parliamentarian – Frieda Holley
Archives Chair – Karen Neff
Email/Communications – Berry Todd
Honors Reception – tba
Interest Groups Chair – Linda Nordberg
Margaret Willard Award Chair – Andie Kutinsky
Membership Chair – Merry Bullock
Membership Coffee – Lynne Barnett
MESSAGES Co-Chairs
Compilation of Conent – Tam Van Spriell
Copy Edit Review – Kathleen Salzberg
Technical Wizardry – Merry Bullock
New Members Chair – Anne Hudson
Nominating Committee – Andie Kutinsky, Anne Hudson, Janet Brewer
Opera Brunch – Sandy Johnson
Photography – Anne Hudson
Programs
Chair – Sharon Nehls
UMC Liaison – Tam Van Spriell
Registration – Lynne Barnett
Scholarship Committee Chair – Marge Riddle
Scholarship Luncheon – Jonette Lucia
Website – Joyce Spencer
Zoom Master – Merry Bullock, Lynne Barnett
Non-Board Positions
Document Repository – Frieda Holley
Zoom Scheduler – Kathy Randall
UWC Calendar 2023-2024 
September
TUESDAY, 12 September 2023 – Membership Coffee – 10:30 am, Viele Lake and Harlow Platts Park, South Boulder
October
FRIDAY, 6 October 2023 – Lecture Luncheon #1: Jane Gruber, PhD – Discovering the Science of Happiness – University Memorial Center (UMC), Aspen Room
Sunday, 29 October 2023 – New Member Wine and Cheese
November
TUESDAY, 7 November 2023 – Lecture Luncheon #2: Devin Patrick Hughes – The Conductor's Relationship with the Music, Orchestra, and Audience –University Memorial Center (UMC), Rm 235
January, 2024
TUESDAY, 9 January 2024 – Lecture Luncheon #3: Prof. Casey Fiesler –Issues with Artificial Intelligence (AI) – University Memorial Center (UMC), Rm 235
February
TUESDAY, 13 February 2024 – Lecture Luncheon #4: Gerry Hudson, PhD – The Russian-Ukraine War: Two Years Later – University Memorial Center (UMC), Rm 235
March
Sunday, 17 March 2024 – Opera Brunch – The Titanic
TUESDAY, 19 March 2024 – Lecture Luncheon #5 – Rebecca Cox, PhD – Sleep, Insomnia, and Aging – University Memorial Center (UMC), Rm 235
April
TUESDAY 16 April 2024 – Scholarship Luncheon – Boulder Country Club
May
TUESDAY, 21 May 2024 – Honors Reception – University Memorial Center (UMC) South Terrace Tent